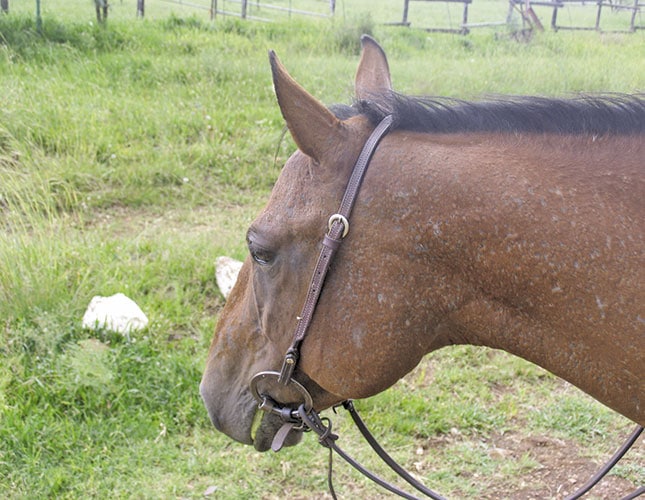 A new range of topical disinfectants developed in South Africa has proved successful in treating wounds and other horse skin ailments. It has also proven effective in the treatment of ringworm and mange in other animals.
READ: Essential oils for horses
The disinfectants have been around for a long time, but have been used mainly by vets in operating theatres and to prevent cross infections in veterinary hospitals. Recently, however, new products suitable for use on animals were highlighted at a rhino treatment course offered to vets.
Not only do these disinfectants destroy micro-organisms, but when combined with the insecticide permethrin, they also kill mites and maggots. The germicidal wound spray is long-lasting and ideal for game such as injured rhino, as it need only be applied every four to five days. Dermatological products containing the same disinfectant, known as F10, have proved equally effective in treating horses.
Here too, the low frequency of application is an advantage, as horses become wary of being treated daily. In addition, the wound spray appears to be effective against summer sores caused by Habronema larvae and seems capable of destroying the small yellow bot eggs laid on the legs and chests of horses in summer. The barrier ointment has proven effective against ringworm of the Microsporum and Trichophyton genera.
Convenient and easy to apply
The F10 germicidal barrier ointment and the wound spray with insecticide can be purchased at most veterinary clinics and tack shops. Applied every four days, the spray is highly effective on those cuts and grazes that horses pick up when kept in barbed wire camps. A bonus is that it is not as messy as the commonly used bright yellow acriflavine and glycerine.
It also works against summer itch and mange, which are commonly caused by mites and the larvae of the red-legged and brown ear tick (Ripicephalus evertsii and R. appendiculatus). It should be applied to cotton wool before using on the horse's face. Ringworm and other fungal infections are also susceptible to F10 barrier ointment. This can be applied daily by hand to each hairless patch, avoiding the eyes.
An effective shampoo for horse skin ailments
Another product in this range is the F10 germicidal treatment shampoo. At the time of writing, this was almost impossible to buy due to its popularity as a tick and flea killer on dogs. Horse owners use it on the manes and tails of showhorses to root out the tiny seed ticks that make the horses rub off all their hair.
For more information, visit www.healthandhygiene.co.za.
This article was originaly published in the 7 February 2014 issue of Farmers Weekly.