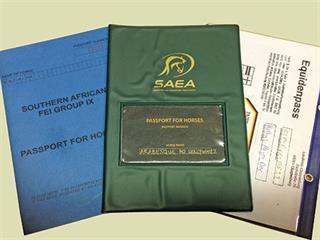 The International Organisation for Animal Health (OIE) is closely involved in the prevention of epidemics of disease. One of the most successful strategies it has implemented in this regard is compartmentalisation. This is where a certain part of a country is declared free of a particular disease because control measures are strictly enforced, even though the same disease is found in the rest of the country.
In 2013, Princess Haya of Jordan, president of the International Equestrian Federation (FEI), met with the OIE to discuss whether this principle could be extended to horses that competed in different countries. 'Zoning', a form of compartmentalisation, has already been in place in the Western Cape for several years. Although African horse sickness (AHS) is endemic in South Africa, the Western Cape has an AHS-free zone for the purpose of importing and exporting racehorses and other horses used in breeding or competition.
Unfortunately, it is difficult to maintain the AHS-free status of the Western Cape because of the movement of unvaccinated horses. Increasingly strict measures have therefore been applied, especially to competition horses and racehorses that move around the country. The passport system has been in place for several years, and all horses for import and export must have a passport in standard FEI format.
But this format has changed over the years and there is now a profusion of different passports. Many endurance horses, for example, still have the old 'blue' FEI passport, even though this underwent several facelifts as new regulations were introduced. Racehorses have a similar passport and there are several types for identifying imported horses.
Tentpegging has a simplified red passport.
Streamlining the system
All this is set to change. In mid-2013, the agreement between the OIE and FEI led to the introduction of a new kind of horse passport. The main differences are that the horse's name and passport number have to appear on every page and the owner is now liable for a fine if details are filled in incorrectly. The passport is illegal unless signed and stamped by the issuing body.
Vets are also coming under scrutiny as South Africa moves into line with international norms. For example, it is illegal to fill in the passport using any language except English or French, and no one except a vet may sign off vaccinations against AHS or equine influenza, or microchip horses for identification purposes. Each horse will now have one passport for its entire life. If the passport is lost, a duplicate may be issued, but the vet has to make absolutely sure that the horse is the same one certified previously.
Owners are advised to keep photocopies of each horse's passport identification page and all vaccinations done.
Vets must also keep records of horse vaccinations with a description of each horse and it is strongly advised that horses be micro-chipped so there is no doubt about their identity. All racehorses and most endurance horses are already micro-chipped and it is expected that all competition horses will have to be micro-chipped by 2017, or sooner.
Transportation
Moving horses in and out of an AHS-free zone requires passports and micro-chipping to prove that the horses have been vaccinated. This will be applied strictly in future, even if the animals are not competition horses. Compliance will be essential if SA breeders wish to export horses.
The Western Cape has long had its eye on being chosen as a venue for the Olympic Games. Equestrian competitions are part of the programme. Resolving these compliance issues would be essential to our bid for the games. It goes without saying that holding them here would be a huge boost for our local horse industry.