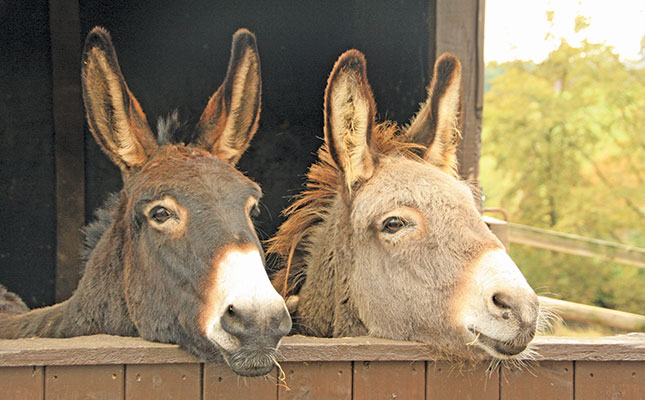 In 2019, there was considerable discussion on social media about vaccination against African horse sickness (AHS). For many years, until about 2015, owners were told to vaccinate between October and December, so immunity would be high in the horse sickness season, which was traditionally between March and May.
In March 2015, things changed. Researchers discovered that one of the vaccine strains had reverted to virulence when it infected midges and was killing horses in Porterville in the Cape. The then Department of Agriculture, Forestry and Fisheries changed the recommended dates for vaccination to between 1 June and 1 October, before the midges start flying, to prevent the strain becoming virulent.
Horse owners were sceptical, however. Many were unhappy with the new schedule. Global warming and changing rainfall patterns over the last two years have shown that vaccinating after the end of October, once the midges are flying, is resulting in more horse sickness cases and more deaths.
Another question debated hotly on social media is about who is allowed to vaccinate horses with which vaccine. The veterinary procedural notice (VPN) issued in 2018 is very specific:
"All equines in the AHS-infected zone of South Africa must be vaccinated annually against AHS with an effective remedy by the responsible person."
The four phrases outlined in the quote are specifically defined in the VPN.
"Infected zone" means everywhere except in the controlled zone.
"Equines" include horses, donkeys and mules. They do not include zebra, so zebra do not have to be vaccinated.
"Effective remedy" means a remedy registered in terms of the Fertilizers, Farm Feed, Agricultural Remedies and Stock Remedies Act No. 36 of 1947, or any medicine or veterinary medicine registered in terms of the Medicines and Related Substances Control Act No. 101 of 1965, or any medicine approved by the director in writing for a particular use. This currently only includes the Onderstepoort Biological Products' (OBP) live, attenuated AHS vaccine.
"Responsible person" means a manager or owner of land or an owner of animals. In other words, if you own horses or own or manage land on which horses are kept, you are legally obliged to vaccinate them annually with the OBP vaccine. You can use any other remedies or vaccines you like, but you must, by law, vaccinate horses using the OBP horse sickness vaccine annually.
Passports
You do not need to have a veterinarian vaccinate (and certify) AHS vaccinations, unless the horse is being moved into the controlled area in the Western Cape, or if it is a competition horse with a South African Equestrian Federation (SAEF) or racing passport competing in SAEF shows or running in races.
Animal health technicians are allowed to vaccinate horses, but not to certify vaccinations in an SAEF or racing passport.
It remains essential to control midges. Fortunately, two new diethyltoluamide-containing (DEET) repellents were registered for horses in 2019. Using midge repellents is essential at shows or endurance rides, when riding early in the morning or at sunset.
The rule of thumb is, spray your horse as soon as its tail starts flicking if you are competing between November and June. Horses that do not compete must also be sprayed; ideally, they should be sprayed twice a day.
Dr Mac is an academic, a practising equine veterinarian and a stud owner.