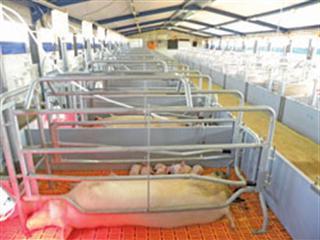 The South African Pork Producers' Organisation (Sappo) recently launched the Baynesfield Training Academy in KZN to assist emerging and small-scale pig farmers. Peter Mashala spoke to Qeda Nyoka, Sappo head of emerging farmer development.
READ: From a driver to successful small-scale pig farmer
How many emerging pig farmers are there in South Africa?
Their number is very high compared with commercial units, but the size of herds is generally low. There are about 1 200 developing pig farmers countrywide, and they own about 15 000 sows in total. This is not even 15% of the 105 000 sows in commercial units.
Why do so many small-scale pig farmers go out of business within a year or two?
In the piggery business, economy of scale is important. Many farmers begin their operations very small, with only about 10 sows or so. This is often unsustainable because profit margins are so low. In addition, other factors, such as lack of proper management, cause even promising operations to collapse.
READ: Building a piggery with patience & passion
What is Sappo doing to improve this?
It offers training and mentorship to emerging farmers. Despite this, emerging farmers still face great challenges, mainly lack of capital and management skills. We hope that financial institutions – private and government – have realised by now that developing pig farmers need to be heavily financed when it comes to start-up capital. As far as management skills go, Sappo has committed itself to teaching these through our recently launched Baynesfield Training Academy.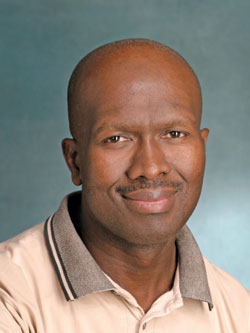 Qeda Nyoka
Let's first look at farmers' financial problems. What's wrong with current financing models?
Government support is often spread among many farmers, which sometimes becomes a problem. As I've mentioned, economy of scale is very important. Sometimes farmers are 'supported' by being given 10 sows. That's not sustainable. A farmer needs at least 200 sows to make a go of it. Fewer than that, and the chances of collapsing are very high.
Tell us more about Baynesfield Training Academy.
Some years back, Baynesfield Estate had a training centre for small-scale pig farmers. Sappo felt it was important to resuscitate a centre like that. This became the Baynesfield Training Academy. We wanted a place that would provide thorough training for small-scale pig farmers. The facility is an Article 21 company, jointly run by Sappo and the Baynesfield Estate.
READ: Training hub for developing pig farmers
What does the academy offer emerging farmers?
It covers accredited training in pig production at NQF (National Qualifications Framework) levels 2 to 6. This includes all aspects of pig production. The aim is to improve emerging and small-scale pig farmers' pig production skills to ensure economic sustainability.
Will the training be only for emerging farmers?
Not at all. Clients include pig farm owners and managers, pig farm labourers and the general public. We're also targeting extension officers dealing with new projects in communities, as well as commercial pig farmers. And we're interacting with the pig farming industry to plan further training. Students at higher education institutions will also benefit from visits to the facility to learn specific practical skills.
Phone Qeda Nyoka on 012 361 3920 or 072 338 2369.