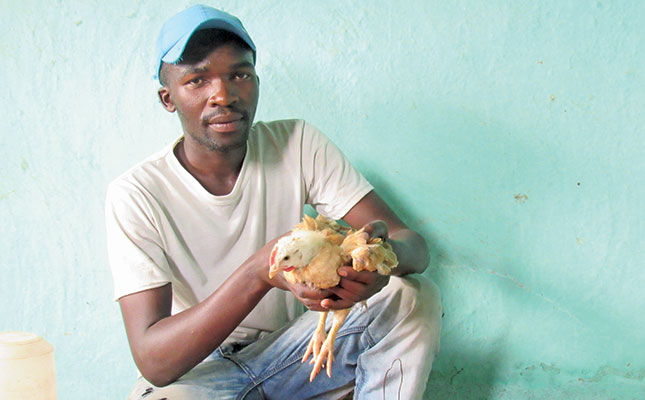 Asiphe Pentu runs a poultry farming operation from his home in Beshwana village in Mount Ayliff near Kokstad, in the Eastern Cape.
One of six siblings, Pentu started his business, Khawulela Poultry Farming, in 2014, when he was just 17 and still in Grade 9, due to poverty faced by his family.
READ Free-range duck farming in KZN: Why less is more
His father lives and works in Johannesburg while the rest of the family remains in Mount Ayliff. Most families in the area make a living out of crop farming, but Pentu thought poultry would be a more viable option, as it required less money to get started and he would see returns more quickly.
He also knew that chicken was a popular meat product in the community.
An entrepreneurial spirit from the start 
To raise the money he needed to launch his operation, he started selling sweets, peanuts
and other snacks at one of the busiest intersections in Mount Ayliff and at sporting events.
As soon as he had managed to save up R2 000, he bought 50 day-old broiler chicks from a supplier from Matatiele.
In the meantime, he continued attending school at Jojo Senior Secondary, but unfortunately dropped out in Grade 11 in 2018 as he had struggled with mathematics, business studies and accounting.
Despite this setback, he continued to run his broiler chicken operation. And the more he learned about rearing chickens, the more he developed a passion for the business, which has a capacity to rear about 100 chickens at a time.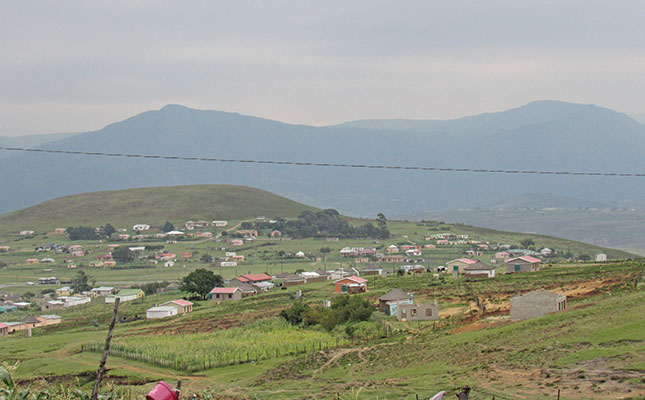 "When I started the poultry business, my friends used to tease me that I was doing a woman's job, because poultry farming is commonly done by women in my community," he recalls.
Vaccinations
Pentu's journey to succeed has not been plain sailing. In the beginning, he didn't use any medication on the birds and, as a result, some of his stock died.
He approached a fellow poultry farmer for assistance, and was advised to ask EG Agri Supplies in Kokstad for help with vaccinations. This proved to be a breakthrough.
READ Common livestock illnesses and how to treat them
"EG Agri Supplies has been very helpful to me in running my business," says Pentu.
"When I arrived there, the people were more than willing to assist. They explained everything from how to feed the chicks to which vaccinations to use. I follow their vaccination programme and haven't lost any chickens since. Now I buy all of my inputs from them.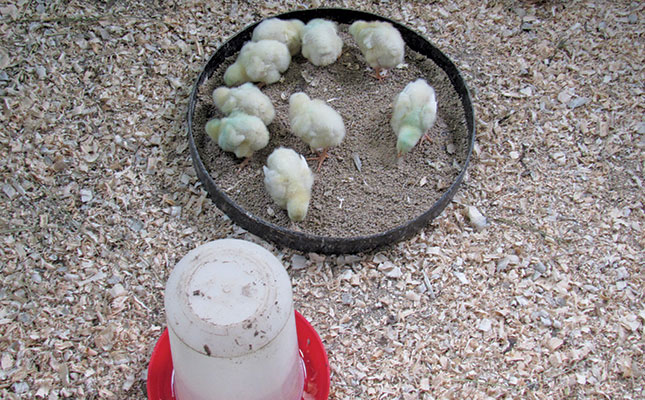 "When the chicks arrive at the farm, I give them a stress pack for three days to help with the stress of travelling to the farm and being in a new environment. Then I administer vaccines according to a set programme."
The chickens are vaccinated against Newcastle disease (NCD) when they are 10 days old, against infectious bronchitis (IB) at 14 days old, and against infectious bursal disease (IBD) at 18 days.
At the age of 21 days, they receive a booster for the NCD vaccination, which is effective for three weeks.
According to Nathan Mhlanga of EG Agri Supplies, the vaccination programme is used by all of their broiler farmers.
"The farmers vaccinate the chickens themselves," he says. "We explain to them how to use the vaccines and the importance of vaccines in reducing the risk of disease.
"We also try to bridge the gap for farmers who depend mostly on state vets, who at times don't have some of the vaccines the farmers need, by working with private vets to advise our clients."
Production assistance
Pentu also received assistance from Zandisile Waphi, new business manager at RCS Foods in Berlin, Eastern Cape.
"He taught me that when chickens feed, their necks and heads need to be upward, otherwise they choke on the food," says Pentu.
READ Chicken housing – get the basics right!
RCS Foods provided him with a broiler manual in Xhosa. Waphi recalls that when he arrived on the first visit, Pentu had "a lot of chickens in a small space because he had more clients than he could supply".
"He also didn't have enough drinking and feeding troughs. I assisted him with information on how to use the space he had more effectively."
Due to lack of space at home, Pentu can accommodate only 100 chickens. To make the best use of the area he has, and ensure that he has a consistent supply, he buys only 50 day-old chicks at a time.
In 2016, seeking to expand his business, Pentu asked his local municipality for help.
Through the local economic development programme, which funds projects for job creation and poverty eradication in Alfred Nzo District Municipality, he was given 300 day-old chicks. Unfortunately, because he did not vaccinate them, they died just before they were ready for market.
The municipality also gave him twenty-five 50kg-bags of feed, which he says was useful, as feed is expensive.
The chickens are fed De Heus starter feed from day one to day 14, then they are given a grower feed from day 15 to day 28. From day 29 to day 42, they receive finisher feed. It takes six weeks to grow the chickens until they are ready for market.
To feed 100 chickens, I use 10 bags of feed: one starter, three bags of grower feed and six bags of finisher feed," says Pentu.
The credit trap
Pentu sells the chickens at R45 each, and can sometimes sell up to 10 to 15 a day. He keeps careful records in order to manage and assess the growth of his business.
Unfortunately, however, he operates mainly on credit sales, and this affects his cash flow.
"My current challenge in growing my business is that I've established my customer base on credit sales. This can be a problem when it comes to restocking in order to meet demand. But my customers are used to the system and I worry that switching to cash sales might mean losing some customers."
Having to wait for customers to pay is an issue, he says, as some go three months without paying and this delays him from restocking, especially during peak seasons such as Christmas and Easter holidays when he receives big orders from stokvels.
Nonetheless, he does his best to ensure that he has working capital in the bank for stock.
Pentu hopes to expand his business to include layer hens, so that he can employ some of his community members.
Phone Asiphe Pentu on 078 682 9991.
All your poultry news in one place, click here.