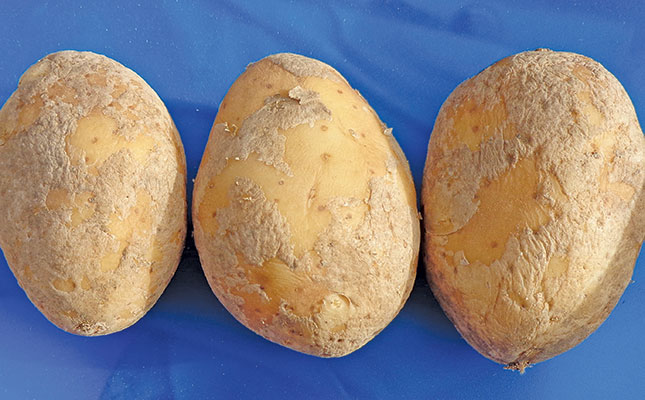 Seed potato growers attending the recent biannual Potatoes South Africa Seed Potato Growers' Forum in Cape Town were warned about the potentially devastating effect that resistant black dot disease could have on the quality and quantity of their crops.
Research conducted by Dr Leah Tsror of the Department of Plant Pathology at the Gilat Research Center in Israel showed that black dot disease, caused by the plant pathogen Colletotrichum coccodes, could lead to a reduction in tuber weight, as well as damage to tuber quality, which could result in yield reductions of between 22% and 30%.
Dr Fienie Niederwieser, the manager of research and development at Potatoes South Africa, told Farmer's Weekly that the local industry did not yet have clarity about the exact impact of black dot disease.
"Our observations, especially among farmers in Limpopo, are that as soon as infected plants are subjected to stress, such as heatwaves, they will die prematurely, and farmers indicated that they could easily lose up to 30% of their yield," she said.
Niederwieser also noted that funding for research, to be conducted by the Agricultural Research Council, had recently been approved to study the impact of black dot disease in the different production regions.
She said the disease formed resistant structures that could survive in the soil for years. It was activated by stress factors such as high temperature, as well as incorrect water and fertiliser application, and should thus be controlled with a good crop rotation programme and optimal irrigation and nutrition management.
Only after these measures were in place, should farmers start looking at alternative, and potentially more costly, control methods such as soil fumigation.