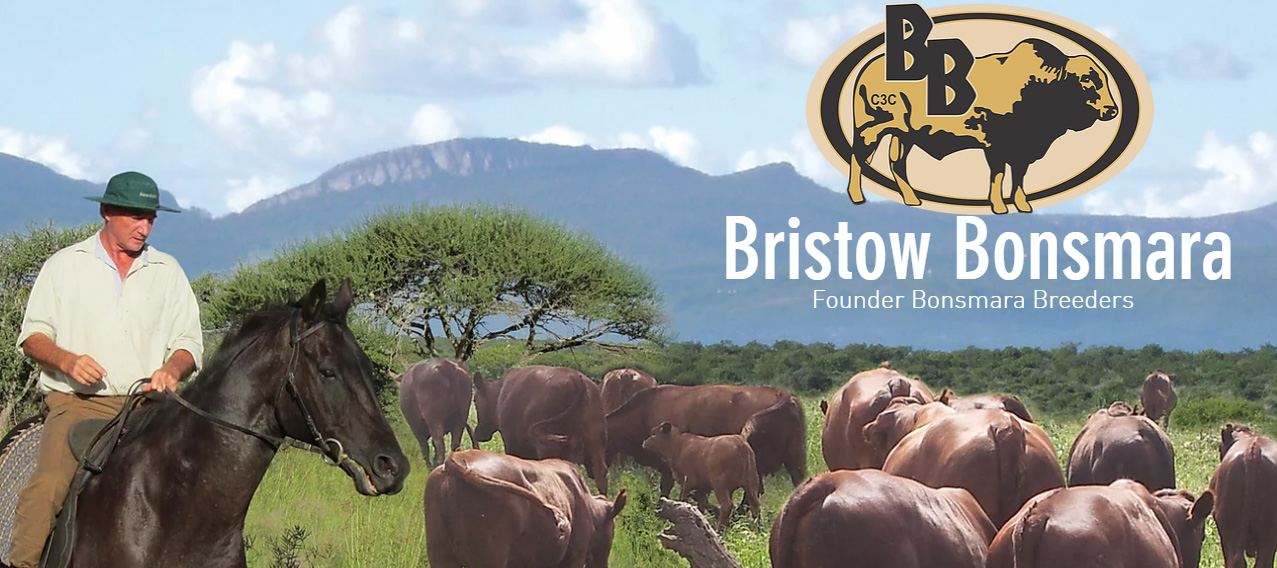 Bristow cattle thrive under natural veld conditions
On offer 30 Bulls
110 Females(Reg. & com.)
Bandelierkop
Enquiries: Francois Uijs(Marketer) 083 627 6835
Craig le Roux (Marketer)082 808 7747
Gavin Bristow(Seller) 083 264 3890 [email protected]
Mike Killassy(Auctioneer) 082 378 8112
Terms & conditions:
Payments: only Bank guarantee cheque or electronic transfers on sale –
no CASH will be accepted.
VAT is payable.
Vleissentraal's standard conditions o sale(rules of auction) apply – available at www.vleissentraalbosveld.co.za
Registration:all buyers provide copy of ID and proof of residence.
Consumer Protection Act – 68 of 2008, available at www.info.gov
Seller reserves the right to withdraw any sale item before or during the sale without prior notice.
Vleissentraal Bosveld,015 491 3141
www.vleissentraalbosveld.co.za
registerterd according to act 12 of 1992