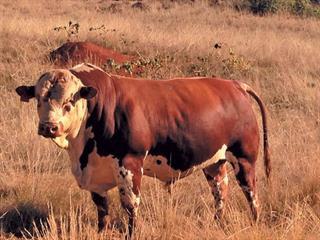 Paulpietersburg – The first production sale of Thiele Estates was held on the farm Schickhoek on 13 July. The highest-priced Braford bull (TH 13 177) was sold to Carl de Jager of Ladysmith for R81  000, and the average price was R35 300.
The highest-priced in-calf heifer (TH 12 306) was sold to Stefan Boshoff of Ladysmith for R15 250, and the average price was R12 720.
The sale was conducted by OVK CMW, with PM Swart as the auctioneer.