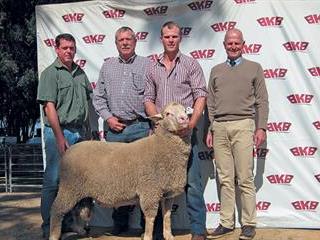 Eendekuil – Stephen Mouton held his annual sale on 10 August. The offer consisted of 50 Dohne Merino rams.
The highest priced ram was sold to Hennie Visser (Brandenburg) of Graafwater for R18 000 and the average price was R9 870.
The sale was conducted by BKB Western Cape, with Appie Maritz as the auctioneer.