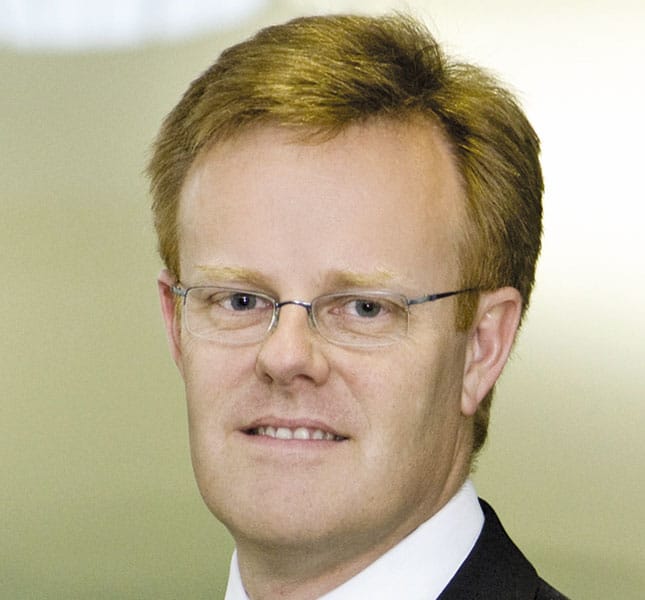 How do you measure your success?
We measure the success of our projects by looking at both the financial and developmental returns. The IDC is a development finance institution (DFI) that is self-funded, hence it's important for us to maintain our financial sustainability over time. This means that our investments must have definite economic merit. Our development returns are primarily measured on the facilitation of sustainable direct and indirect employment opportunities.
READ:Award-winning Agritech Expo Zambia returns to Chisamba
On a secondary level, we concentrate on improving regional equity, including the development of rural areas and poorer provinces, and industrialisation in the rest of Africa. We also focus on several other aspects: growing the entrepreneurial and SME sectors, developing black industrialists, promoting environmentally-sustainable growth, encouraging sectoral diversity and increasing localisation of production. To ensure that our developmental objectives are achieved, our funding is often conditional.
What is the success rate of the projects?
During the past four years, the IDC invested R3,3 billion in the agricultural value chain. As a DFI, we are not competing with commercial banks, but addressing market failures. The IDC therefore plays in a riskier space than normal banks because our investments are not driven by security considerations, but based on economic merit. We also have a large unsecured private equity book and therefore have a higher impairment ratio than other commercial funders. Our impairment as a percentage of our outstanding book (at cost) is about 14%.
What percentage of projects undertaken in the past four years is operating independently and at a profit?
One has to realise that the IDC played a crucial role in facilitating the development of certain industries in South Africa. These range from the canola oil industry in the southern Cape and the table grape industry in the northern Cape, to the wine, persimmon and protea industries in the Western Cape. In Limpopo, the IDC was instrumental in developing the macadamia and avocado industries. The corporation also played a large role in developing a blueberry industry in various locations, the citrus industry nationally, and the fruit juice and oilseed processing sectors.
Projects, especially those linked to long-term high-value crops, take a number of years before they break even. Our role is to take a long-term view and have a patient, though pro-active, approach to such investments. However, during the past four years more than 80% of the projects in which we have invested have been operating independently and profitably in line with our budgets.
How many permanent jobs has the IDC created in agriculture to date?
During the past five years, the IDC has facilitated the creation of 16 340 jobs in the agricultural value chain. These are only the direct 'annualised' jobs and do not include indirect job opportunities that have been created through our agro-processing investments.
Do you predict that the ongoing labour unrest and the increase in minimum wages will negatively affect any of the projects?
Increased wages will affect the cost structure of companies. This will result in a systematic change to more
capital-intensive production methods. We are already seeing it in the industry. It should be noted, however, that for a company to be sustainable in the long-term, it's crucial that workers are paid a decent wage.
How many projects are you involved in and what is their rand value?
We are involved in 120 projects and our current exposure and commitments are about R5 billion. About one-third of our exposure is outside South Africa and about half of this is in the form of equity investments.
How much money has been allocated by the IDC for agro-processing and when is the deadline for spending it?
The IDC allocated R5 billion for investments in the agro-processing sectors over a five-year period. After two years, we have now invested about a third of that capital. It should be noted that the IDC is also investing in other sectors closely linked to agriculture. These include the forestry value chain, the textile sector (cotton, flax, and cashmere), the healthcare sector (artemisinin cultivation for malaria treatment), and green industries (energy efficiency, bioethanol from grain sorghum, biogas and co-generation). These sectors have separate allocations and are not included in the R5 billion.
Which industries within agro-processing are being targeted, and why?
The IDC's strategic focus on pro-poor agro-industrialisation is based on three strategic pillars.
Localisation – to reduce the dependence on imported food from outside Africa. Our focus is on the seed oil and oil cake industry, the malt industry, and rice production on the rest of the continent.
Land utilisation – the development of under-utilised land through the application of contract farming models for agro-processors, as well as large-scale agro-processing project development in rural areas.
Innovation – developing new and emerging industries and products within the sector, such as aquaculture.
Many opportunities exist in the soya industry to process the crop instead of exporting it and then importing the finished product. How is the IDC involved here?
We identified the opportunity for increased soya processing capacity in 2009, before it was even included in the Industrial Policy Action Plan II. We participated in an industry-wide study together with the Department of Trade and Industry and the National Agricultural Marketing Council, which ultimately elevated the sector to a national priority. Currently, we have investments and commitments in two large-scale soya processing plants. One of them, Russellstone Protein, was launched earlier this month. These two plants alone will replace 50% of the imported product.
We also have an investment in soya-based products for human consumption. We are therefore playing a central role in developing soya crushing capacity that will ultimately create linkages in rural areas. Another example of strategic intervention was our support for increased competition in the dairy and grain processing sectors. We assisted farmers who wanted to integrate their businesses higher up in the value chain. For example, we assisted dairy farmers in KZN and the Eastern Cape to build their own UHT facilities.
In the Eastern Cape, we played a role in creating a joint venture with JSE-listed Famous Brands and several farmers to build a mozzarella cheese factory. This created a massive import replacement opportunity. The IDC invested in the persimmon industry in 1999, and we continue to develop new crops and new opportunities for the sector as we believe that innovation is critical. Our farmers require new alternatives that will provide higher income opportunities than is achieved with existing practices.
We are particularly proud of our investments in South Africa's blueberry industry, which is new, highly lucrative and labour-intensive. We also have solid investments in new and pioneering industries such as aquaculture, and our bioethanol initiative will contribute significantly to the demand for grain sorghum in the country.
Do you seek out candidates for funding or do they approach you?
It's a dual approach. Entrepreneurs submit business plans to us for evaluation and investment. But in many cases, the IDC pro-actively generates the project ideas and develops these projects towards bankability.
Which criteria are necessary to apply for funding from the IDC to start a project?
All projects must create new capacity in the agro-processing sector and therefore create new jobs. Our criteria are
available on our website, www.idc.co.za, but in essence we are willing to work with entrepreneurs who have economically viable projects and are willing to share the risk with the IDC. We can provide up to 60% of the total funding requirement of a project and will also provide a customised funding solution for a specific project.
Our clients need to be committed to black economic empowerment, and we often facilitate funding on behalf of black shareholders. It's important to visit our website for our investment guidelines outside South Africa.
How does the system work in terms of support and financing?
Our funding support consists of various financial instruments that are customised to the cash flow requirements of specific projects. It can consist of debt, equity, quasi-equity and guarantees. During our due diligence, we provide an in-depth analysis of the project and jointly try to mitigate potential risks for the project. After our investment, we maintain a close relationship and may even appoint a director to the board of a project.
The IDC has made money available for research. Which research projects will you be establishing?
This was a once-off intervention. The Economic Development Department requested the IDC to use some of the money paid by Pioneer Foods in penalties, for research in the food processing sector. Applications have already closed, but if any monies are left after the first adjudication, we will go to the market again to request further proposals.
What was the motivation for a research grant?
Research is always critical to maintain competitiveness. We hope that this scheme will assist some sub-sectors to accelerate growth and development.
Email Rian Coetzee at [email protected].
This article was originally published in the 30 August 2013 issue of Farmer's Weekly.