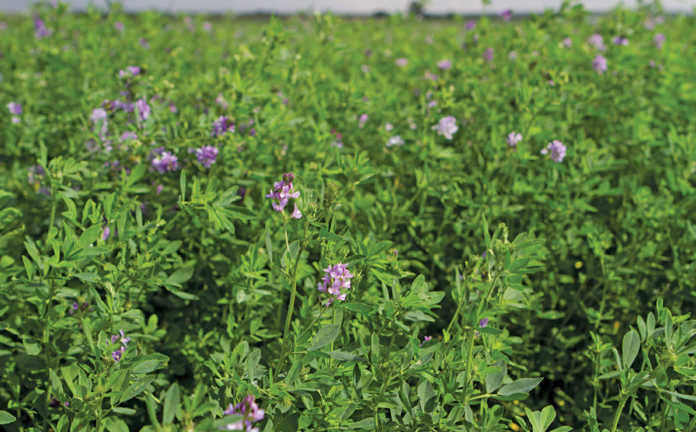 The farm Lucky Valley just outside Douglas in the Northern Cape borders one of South Africa's most important irrigation rivers, the Orange River. Here Johan Jacobs and his wife Colleen pursue their farming passions.
Johan's focus is on irrigation cropping, while Colleen runs an award-winning Bonsmara stud herd. They are currently also branching out into ecotourism, and their love of nature is evident in signboards cautioning visitors to be on the lookout for meerkats crossing the gravel road up to the house.
Lucky Valley is one of several farms that the Jacobses own and rent, which together comprise about 23 000ha. Each farm has certain attributes that lends it to a specific use.
The irrigated crops are grown on 1 200ha on or around Lucky Valley, with some of this land being double-cropped annually.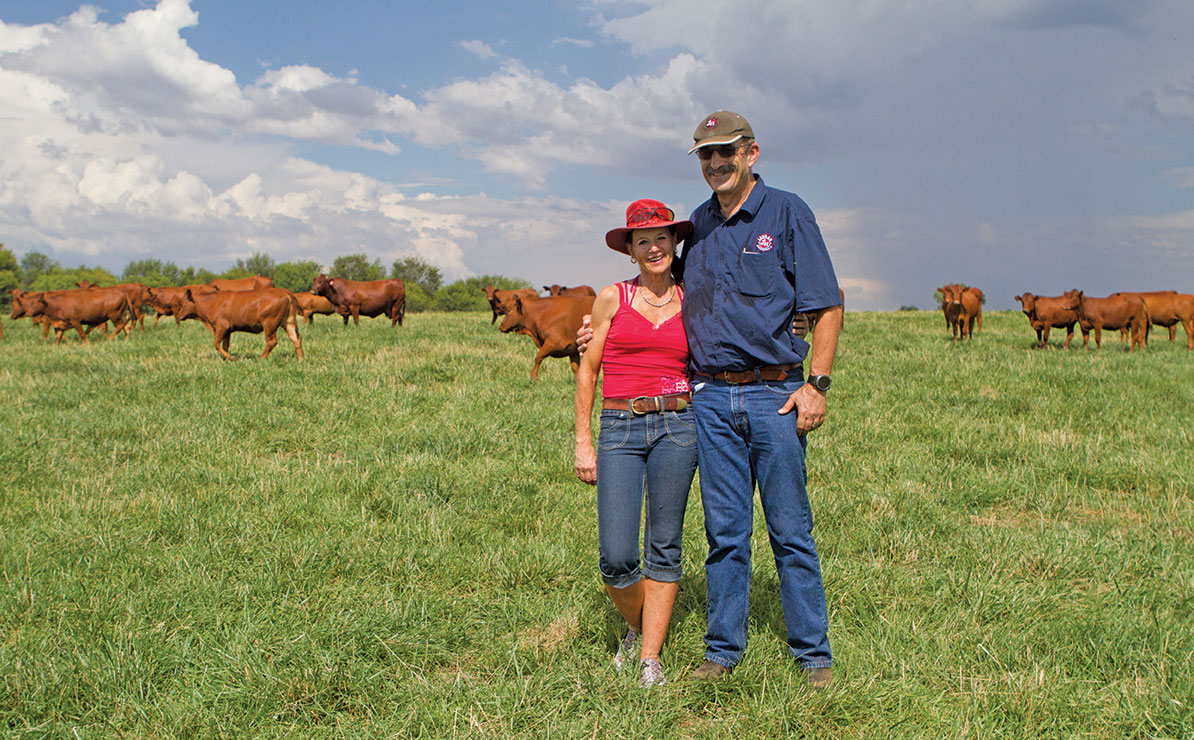 The farthest irrigated lands under production are 2,7km from the river. So great is this distance that booster pumps had to be installed roughly halfway between the river and these lands.
Johan earns most of his income from seed potatoes, although these cover a smaller surface area than other crops.
New potato cultivars such as Lanorma that have become available in recent years have enabled him to increase yield from about 45t/ha to an average of 70t/ ha, and even up to 100t/ ha in an exceptional year.
In the coming season, Johan intends planting 200ha to potatoes, 650ha to maize, 650ha to wheat and 350ha to lucerne. He also plans to grow some barley.
Profiting from supplying niche clients
Johan earns a premium by producing crops for niche clients. He plants potatoes for McCain, a waxy maize variety with a high starch content for Tongaat Feed Mills, and maize for chip manufacturer Simba, which is used in its Fritos brand.
"It's a little bit of value-adding: planting niche products instead of just planting for the commercial market," he says.
Stud breeding
Colleen manages her Leehan Bonsmara Stud with care and precision, and she is never without her small notebook in which she constantly records details of the animals.
Her focus is on breeding polled cattle as these are increasingly preferred by commercial farmers and feedlots. Colleen started in 1994 with a herd of approximately 100 mostly crossbred cows.
Later, she decided to invest in stud breeding. She began by buying 52 stud cows, which were synchronised and artificially inseminated, and purchased her first stud bull in 1995.
Today, approximately one-third of her total herd of 2 400 head of cattle, which includes
stud and commercial animals, is polled.
She maintains records and BLUP breeding values through SA Stud Book, and selects for traits such as feed conversion ratio and weaning weights. She insists, however, that visual selection remains important.
The business is focused predominantly on cow calves, but also produces stud bulls. Animals not selected for the stud operation are reared for slaughter either by grazing on other farms or at the Lucky Valley feedlot.
Ecotourism and adventure destination
One of the Jacobses' most recently acquired properties, Witfontein, which also borders the Orange River, is being developed as an ecotourism destination. The farm is home to a number of plains game species and limited hunting can be accommodated.
A lodge is currently under construction and this will also serve as a wedding or conference venue. In addition, adventure tourism is being introduced on the property.
Johan and Colleen's daughter, Johandri, is married to neighbouring cattle farmer Todd Dugmore, and the couple have established a river rafting operation. Johandri's younger sister, Elizca, will handle the hospitality side of the business. Their eldest brother, Michael, is also involved in the family farming operation and farms Lunëburg and Nuweland.
In addition, Johan's brother, Klasie, farms nearby and the two often share ideas. Johan explains that he grew up in a family who helped each other out and he is trying to do the same with his family.
The farming environment has changed dramatically since he started out, he adds. Although not keen to be at the front of the learning curve at all times, he employs precision practices and makes full use of these tools and data, as well as niche production, to maximise profits.
Email Johan Jacobs at [email protected].