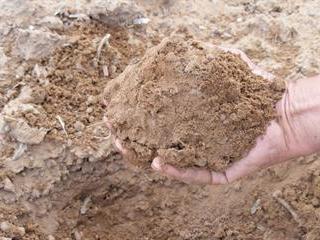 Diligent record-keeping and careful planning form the cornerstone of the business, says owner of Pauciflora Farming, Dirk van Rensburg (69). He farms with his son Herman (33), who joined the business 10 years ago after completing his studies at the Potchefstroom Agricultural College and working in the USA for a year.
Pauciflora's grain operation runs maize, sunflower and wheat on 3 250 ha medium potential soil in the Arlington district. Average yields are 4,2t maize/ ha, 1,4t sunflower/ ha and 1,5t wheat/ ha. The soil type is mainly sandy loam. Average rainfall is 620mm/year and temperatures fluctuate between -4°C in winter and 28°C in summer.
The Van Rensburgs also run commercial livestock consisting of an 80-strong Simmentaler herd, 670 Bovelder/Simmentaler crosses, 76 Holstein dairy cows, 949 SA Mutton Merino ewes, and a 20-sow piggery. "The livestock component adds stability to our business. Diversification is key to successful farming in the eastern Free State. We're not only grain farmers, we're also grass farmers and that's why we stick to the official carrying capacity of 4,5ha/MLU," says Dirk.
Farming policy
Dirk started farming part-time in 1968 while working for the then department of Agricultural Technical Services. He initially leased land in the Lindley district and started buying land in 1973. Today, the Van Rensburgs' farm comprises 5 128ha in total divided into 16 blocks of land.
The business also includes Arlington steelworks and a transport business. A number of implements used on the farm are built at the steelworks, which is under Herman's management. "Minimum till, rotational cultivation and rest lands, hydrological planning and the correct soil status all form the basis of our farming policy," says Dirk.

Dirk van Rensburg's (left) Pauciflora Farming includes the Arlington steel works under the management of his son Herman (right). Many of the farming implements are manufactured at the steel works.
"Without these basic principles, long-term sustainability, production and ultimate profitability would be very hard to come by. "We allow 18 months between wheat and sunflower, 12 months between sunflower and maize and 18 months between maize and wheat. We stopped ploughing 10 years ago and focus on surface cover conservation."
Secondary cultivation is done with a roller disc (rolmoer) or Vibro Flex stubble cultivator and chisel ploughs. Weeds are managed chemically. The Van Rensburgs lime on the recommendation of a precision farming grid analysis "When the liming is done, we look at the phosphate requirements of the high potential soils. Soils are analysed regularly to determine fertiliser requirements. Soil demands for micro-elements such as zinc and boron determine the fertiliser composition," explains Dirk.
Pest control
Maize stem borer, Russian wheat aphids, wheat rust and cutworm are managed in a pest control programme. This involves planting BT cultivars, keeping lands weed-free and using pyrethroid-based pesticides. "Constant monitoring from planting to harvesting is crucial," stresses Dirk. "This is the most effective way to determine the state of the crops. Early detection makes pest management easier."
Pauciflora Farming has strict protocols for the safe and correct handling of agricultural chemicals, and a detailed record is kept of the chemicals. The latter are stored in a locked room with a cement floor and staff members are issued with safety gloves and masks when working with chemicals.
"Members of our staff recently attended a Grain SA occupational health and safety course here in Arlington," Herman says. Weeds occurring in wheat include wild climbing knotweed (Polyhonum aviculare) and ramanas (Rapanus raphanistrum). Goose grass (Eleusine coracana), signal grass (Urochloa oligotricha), common pigweed (Amaranthus retroflexus) and yellow nut grass (Cyperus esculentus) are found in maize and sunflower.
Glyphosate-based herbicides are applied 35 to 45 days post emergence. Eptam is used to control yellow nutgrass. According to Herman, there appear to be indications of glyphosate resistance and this will have to be monitored closely in future. Herbicides are applied with a precision sprayer, and two three-point sprayers. The Pauciflora fleet consists of 22 tractors: nine of 50kW to 75kW, six of 75kW to 100 kW, six of 100kW to 150kW, and one of 200kW.
Equipment is inspected once a week and the tractors are serviced every 250 hours. Tractors and equipment are replaced according to the number of working hours. "We harvest the maize and sunflower ourselves but use contractors for the wheat. The wheat harvesting season is relatively short and we need to complete it as soon as possible to prevent grade deterioration," says Herman.

Record-keeping
Herman's wife, Huibre, is in charge of administration and ensures that meticulous records are kept. Dirk says that they regularly consult with an agricultural economist. "We also liaise closely with our auditors, bank manager and broker and do detailed planning for the next year before the end of each financial year. At the start of the rainy season, we analyse all the branches of our business to improve efficiencies and ultimately profits," he explains.
Dirk and Herman sell the grain through a broker and base their marketing strategy on daily market analysis. "We get this data from Senwes, Vrystaat Mielies and Grain SA and also attend the quarterly market workshops conducted by Prof Johann Willemse at the University of the Free State," says Dirk. "As commodity producers, we need as much market information as possible to ensure long-term sustainability and profitability."
The future of the country's grain production industry will be determined by its ability to remain profitable, he stresses. "To achieve this, South Africa needs political stability. We cannot afford ongoing labour unrest and unreasonable demands."
Economies of scale are also becoming important in grain production, which leaves little room for small farmers. "The ghost of land reform is another factor that impacts negatively on farming," says Dirk. "We can expect the issue of land reform to be politically exploited up to next year's general elections.
"As far as our business is concerned, my son and I are working towards increasing profitability, and having a better understanding of the sociopolitical demands we have to deal with. But farming will always remain our passion."
Phone Dirk van Rensburg on 082 780 7784 or email him at [email protected]