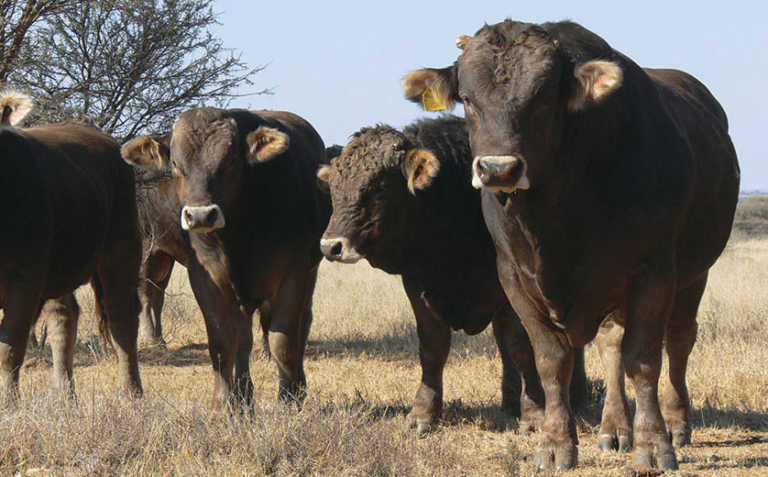 The name might be a mouthful, but "braunvieh" is simply a German word meaning "brown cattle".
The first Braunvieh bulls were imported to South Africa in 1907 as part of a programme to breed animals for the country's high-lying, cold areas. In April 1925, the Braunvieh SA breeding society was established.
The society says the Braunvieh is:
A medium- to large-frame dual-purpose breed developed for meat and dairy production in a 60:40 ratio.
Easily adaptable to a variety of environmental conditions worldwide, from extremely cold to extremely hot conditions.
A breed with a good walking ability, strong legs and deep dark hooves.
A breed with a good pigment, a well-adjusted hide that loses hair in summer and thickens in winter to ensure that the body temperature is as constant as possible.
A breed with a calm temperament that performs well in a feedlot.
A fertile breed – cows 12 years and older still produce annually.
A breed with above-average milk production, good udders and teats that ensure that calves grow up fast with an above-average weaned weight.
Sources: Braunvieh SA; Beef Cattle Management (ARC-Animal Production Institute, Irene).