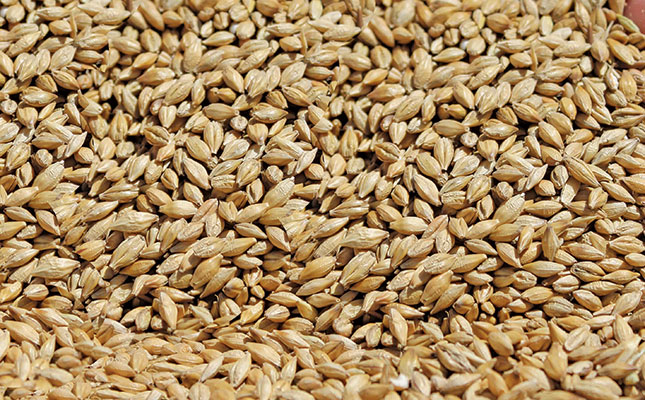 As stated in the previous issue, this series is a brief overview and assumes that a would-be producer understands the basics of growing wheat.
When compiling a fertilisation programme for a barley crop, consider the following factors:
Barley needs a soil pH of 5,5 (KCI medium);
If a soil analysis indicates that you should apply lime, aim for pH 5,5 to pH 6,0;
A slightly higher pH is better – anything below 5,5 is likely to lead to a lower yield.
An unnecessary increase in pH could lead to a zinc and manganese deficiency, to which barley is very sensitive.
Phosphorus
Barley needs more phosphorus (P) than wheat does. Base your quantities on a soil analysis; aim for a citric acid soluble phosphorus level of 30mg/kg, or a Bray 1 soluble phosphorus level of 20mg/ kg in the soil.
To achieve this, apply 4kg/ ha P for each 1mg/kg if the analysis indicates a level below 30mg/ kg (citric acid), or 6kg/ha P for each 1mg/ kg if it shows a P level below 20mg/kg (Bray 1). If it is higher than the above levels, apply P at a rate of 12kg/ha to 15kg/ ha to maintain soil fertility.
Potassium
A potassium (K) deficiency is possible in a light-textured soil under irrigation. Table 1 shows how to correct the situation. A split application of K (at planting and at eight weeks after planting) can decrease the risk of lodging.
Nitrogen
Apply nitrogen (N) at different growth stages, the first just before or during planting. Trials show that a N topdressing increases yield, especially with overhead irrigation. With improved production practices and optimal irrigation scheduling, a total N application of 140kg/ha – depending on soil texture and the rotation system – is sufficient for optimal yield and quality.
Cocktail has a genetically higher yield potential and lower kernel nitrogen content than other cultivars. As a result, it requires 20kg to 30kg N/ha more to achieve the same kernel N levels than other cultivars do. On very sandy soil, where N leaching is a problem, apply an extra 20kg/ha.
Split N applications are more important under overhead irrigation (especially centre pivots) and on sandy soil than in the case of flood irrigation and heavy clay soil.
Two-thirds of the total N application at planting and the balance six weeks after emergence seems to give the best results.
Source: Kotzé, GJ: 'Guidelines for the production of malting barley under irrigation', SAB Maltings, Kimberley.
For more information, phone the SA Barley Breeding Institute on 028 212 2943. Visit sabbi.org.