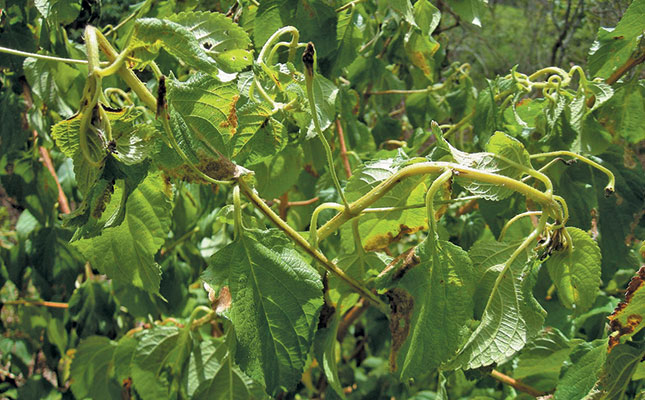 Selective herbicides control specific weed species and leave the crop relatively unharmed; non-selective herbicides are used to clear waste ground and kill all plants they touch.
The first modern herbicide, 2,4-D, was synthesised by WG Templeman at Imperial Chemical Industries in the UK in 1940 as the result of research conducted in the UK and US into the potential use of biological weapons.
When released commercially in 1946, it triggered a worldwide revolution in agricultural production.
It acts by mimicking the action of a growth hormone, leading to uncontrolled growth and eventually death in susceptible plants. 2,4-D is still in use as the active ingredient in more than 1 500 products.
Selective
The introduction of glyphosate (Roundup) in 1974 was another key development.
Initially, it was for non-selective weed control, but after the development of glyphosate-resistant crops, it is now used extensively for selective weed control in crop production.
Many modern herbicides used in agriculture and gardening are specifically formulated to decompose quickly after application (low residual activity). This allows the grower, at a later stage, to plant crops that the herbicide would otherwise harm.
However, such a herbicide often does not provide season-long weed control.
The various types of herbicides
Pre-planting herbicides are non-selective herbicides applied to soil before planting. They kill weeds as these grow through the treated zone. Weeds that have already emerged before application are unaffected.
By contrast, pre-emergence herbicides do not prevent weeds from germinating; instead, they kill growing weeds.
Post-emergence herbicides are applied after weed seedlings have emerged above the soil surface.
They can be absorbed by root leaves, be selective or non-selective, or contact or systemic.
Sources: Cobb, A and Reade, J. 2011. Herbicides and Plant Physiology. John Wiley & Sons: New Jersey, US. Vats, S. 2015. 'Herbicides: history, classification and genetic manipulation of plants for herbicide resistance'. Sustainable Agriculture Reviews. 15: 153-92.