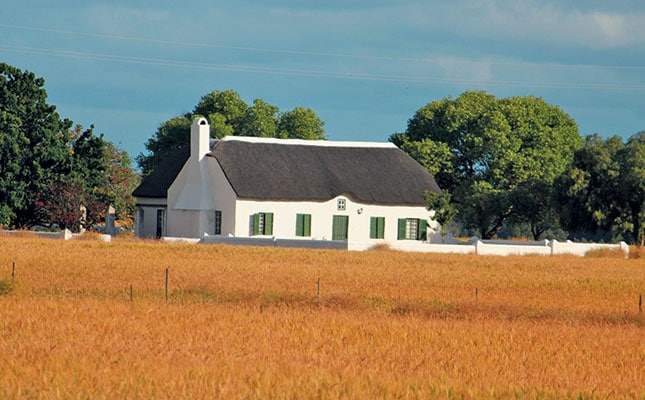 Farmers who offer agritourism services and products can learn much from Wilfred Chivell, owner and founder of the Dyer Island Conservation Trust.
Situated in Gansbaai, the trust provides unique conservation and research programmes, and offers tourists the opportunity to go whale-watching. Wilfred does not own a farm, yet his general approach to tourism can be adopted by a farmer keen to set up or improve an agritourism venture.
Wilfred says that the secret to the success of his business, Marine Dynamics and Dyer Island Whale Cruises, is continual reinvestment in the business, as well as striving to create a more responsible tourism destination.
"We actively operate responsibly with due care for the marine and terrestrial environment. We conduct ethical
scientific research that contributes to the conservation of the species, create conservation awareness amongst locals and visitors, and contribute positively to the community and the economy in which we operate," he says.
The trust also offers its labourers a fair wage and good working conditions, and makes a positive contribution to the protection of South Africa's cultural heritage.
Potential to transform a local economy
Agritourism providers can subscribe to a similar philosophy and aim to create improved accommodation and places for tourists to visit. Going on holiday to Kleinbaai (near Gansbaai) when I was growing up was completely different to visiting the region today.
There was no active tourism business.
However, the local residents are now largely reliant on the employment generated by tourism in the region, which has become known as the Great White Shark Capital of the world. The trust employs more than 90 people and won the prestigious People's Choice African Responsible Tourism Award 2016.
Lessons from the Dyer Island Conservation Trust
The experience offered by the trust is unique, and staff are helpful and friendly.
Each trip or tour starts with a briefing session.
The trust runs a highly successful volunteer programme.
Its website is comprehensive and its social media accounts are updated daily. Visitors are actively encouraged to post comments via blog and email.
Photographs and videos are taken of visitors, allowing them to share their experiences with family and friends.
There is a store with handmade, locally produced crafts.
The trust actively participates in trade shows and works in partnership with the local tourism body and various other local businesses, including guest houses.
It provides local schoolchildren with an educational programme.
Small beginnings
While many agritourism service providers do not have surplus cash to invest in improvements, or are not centrally located, it is important to remember that Wilfred began his business by escorting visitors out in a rubber duck. It is through sheer tenacity and hard work that he and his team have built such a successful venture.
For more information, visit agritourismsouthafrica.com.