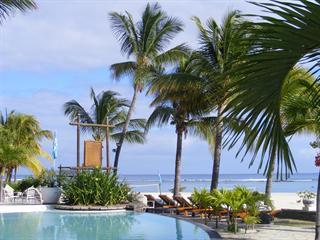 The mere thought makes me shudder! That's why I never considered Mauritius as a holiday destination for me and mine. I don't know why, but I also considered Mauritius to be just another Durban on a faraway island.
How wrong I was!
Jy weet Boet, we all groan and moan about our jobs from time to time, but I'm very lucky to work at Farmer's Weekly. And I was especially lucky to have been sent to Mauritius on behalf of the magazine earlier this year.
Mauritius – where the beaches really are nearly as white as snow and the sea breathtakingly blue. We visited during winter, but the temperature remained mild to comfortably warm during the day, while the evenings were cool.
There's much more to do on Mauritius than one would expect. I loved visiting the island's wide range of museums, the fresh produce market in the capital Port Louis and all the little villages dotted along the island's beaches, the tea plantations and rummeries. But let me caution you not the visit the old meat and fish markets in Port Louis! Oh boy, the smells are deadly!
Apparently, we hardened journos were one of the few groups of visitors who did not run away in horror, and completed the tour. It's not for the fainthearted.

Follow The Mauritius Board on Pinterest
Mauritians are the descendants of a variety of nations, including the French, English, Chinese, Indian and even Malagasies. This is reflected in the island's cuisine, dress and religions. And I was impressed by how tolerant the various cultures are of each other.
Mauritius is geared towards tourism and is, to my mind, the ideal family holiday destination for South Africans. We visited as guests of Thomson's Holidays, but there's a wide range of hotels and holiday resorts that cater for the budget family breakaway to super exclusive retreats.

The island is safe, the people are friendly and the food is good – what more can one ask?