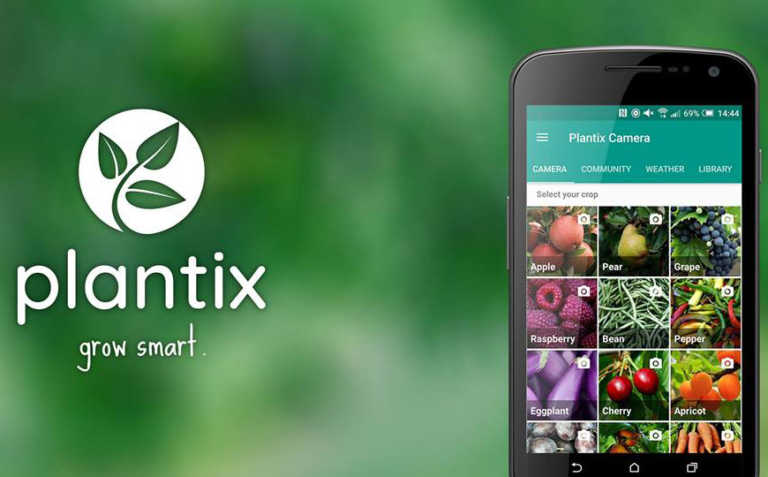 With this in mind, Peat has developed Plantix. Simply put, users send in photos of ailing plants, and the app endeavours to reveal the cause.
The more Plantix is used, the more photos are added to its database, and the more accurate it will become. The app's artificial neuronal network is constantly learning.
In this way, Peat is building "a globally unique database", says Strey.
In turn, the app provides users with customised information concerning best practices, including information on preventative measures.
Since June 2015, more than 100 000 pictures have been analysed by Plantix.
"We've received more than 10 000 pictures from India alone," says Strey. This has enabled Peat to tackle the task of identifying the main threats to agriculture on the subcontinent, so as to make farming there more efficient and sustainable.
Highly reliable
Currently, Peat claims the app can detect more than 60 diseases, while experts from the Soil Science Institute of Leibniz University in Hanover in Germany have confirmed the app's reliability as a detection tool.
The app is available for free download, and also contains a library of pathogens that can be filtered by plant species, fungus, bacteria, viruses and other categories.
In addition, users can discuss crop health issues with the online community, and can also access weather reports.
Send in the drones
At present, Peat is in discussion with drone manufacturers. Using a version of the app, a drone will be able to monitor large areas for early signs of disease and treat them quickly.
Sources: innovatorsunder35.com; euronews.com; facebook.com/Plantix.
Greg Miles is a livestock farmer and internet marketer.