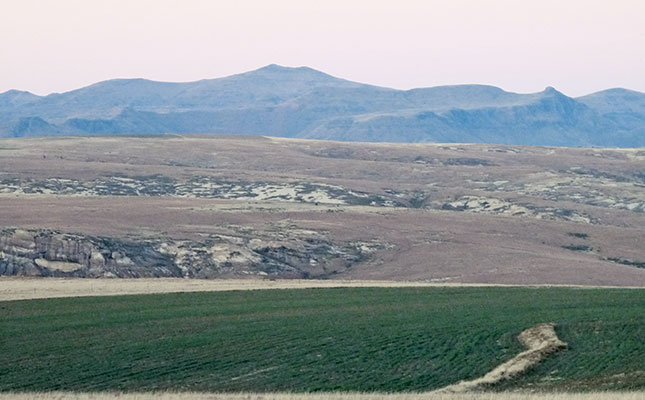 Gwede Mantashe's reason for visiting was to express his grievance at my regular references to the ANC in my weekly editor's letter and the lack of response sought from the ANC to some criticism levelled against the party and its leaders in these columns.
This is not the best of times for the ANC. South Africans from all walks of life are uniting in a way never seen before to call on the ANC to show that it cares more about keeping this country afloat than keeping the party in power.
But seeing as how, despite the efforts of opposition parties and civil society organisations, we will probably not be rid of President Jacob Zuma before the 2019 elections, I thought it better to use this audience with Mantashe to try to gain a deeper understanding of the ANC's mission and vision for land reform over the next few years.
"Land reform in South Africa is a mess because rational South Africans don't talk to each other – they talk at each other," said Mantashe.
The bottom line, he said, was that the land status quo in South Africa was not sustainable.
The majority of productive farming land was still in white hands while the majority of black people did not have any access to land.
White farmers, said Mantashe, must appreciate that things would have to change.
READ Land reform management and building a better business
"If we continue in the current manner, there will be a revolt and this will make politicians act in a radical way," he said. And this, said Mantashe "is not a threat, it is a reality".
ANC policy, according to Mantashe, did not support land grabs. The objective was to replace the willing-buyer, willing-seller model with an "equitable compensation model".
Equitable compensation, he explained, would be based on the value attributed to land by the Valuer-General, a government official appointed by the Minister of Rural Development and Land Reform.
This value would not necessarily reflect market value, which, according to Mantashe, had become highly inflated as a result of the state's participation in the land market.
In short, he said, the farming sector must prepare for an accelerated land reform programme and white farmers must expect to be paid "equitable compensation".
I pushed Mantashe to elaborate on the shift that had occurred over the past few years to give people access to land rather than grant them ownership of the land that had been acquired by the state during the land reform process.
His reply was that even though this was not currently on the agenda, he believed it would serve everyone in South Africa better if there were no private ownership of land and if all land were nationalised, giving government a "free hand" to give access to land to all those who required it.