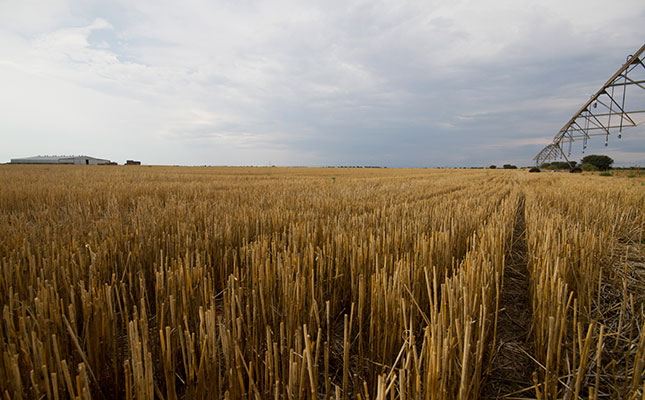 Firstly, I thought that the minister's exasperation at the state in which she found the former land and agriculture departments was almost tangible.
Secondly, I was impressed and reassured by the pragmatic approach that Didiza, who is taking a second turn in the agriculture minister's seat, seems to be adopting in merging the two departments and assessing the status of the various programmes that were run by them.
It reminded me of this quote by the US Trappist monk, scholar and writer, Thomas Merton:
"When you expect the world to end at any moment, you know there is no need to hurry. You take your time, you do your work well."
I have this quote scribbled onto a post-it note on my desk to remind me not to let other people's priorities rush me into doing my own work poorly.
Despite the urgency of the matters that this new department has to deal with, such as land reform and transforming the agriculture sector while growing its contribution to the national economy, Didiza seems to have decided to take a step back and think before she starts implementing.
Those farmers and land reform and restitution claimants who have been waiting for almost two decades for government to support them, finalise their claims and give them access to land may find this pause frustrating.
But I think this period of reflection, interrogation and thought is of crucial importance. A tragic amount of time, money and effort has been wasted these past 20 years on land reform and agricultural development and support programmes that were ill-conceived, that often failed to learn from previous mistakes, and that were poorly and ineptly implemented.
I can understand your impatience, dear readers. I feel it too. But the only thing that we can less afford than having to wait a little longer for things to change is to rush headlong into another failure.
As part of the reorganisation process in the department, the minister has undertaken to ensure that certain requisite skills are brought in to strengthen capacity within those institutions that are critical for service delivery purposes.
For years, we have been hearing that the reason why the land and agriculture departments have been performing so poorly in the establishment and support of new farmers is a lack of capacity and expertise in those departments.
They just didn't have the people who could, or who could be bothered to, get the job done.
Didiza will have one chance now to get these fundamental human and operational support structures within the department right.
The decisions that she makes over the next few months will determine the success the country will see in land reform, in transforming the agriculture sector, and in growing the sector so that it can support the development of rural areas over the next five years.
Let's be patient one last time. We need Didiza to succeed.