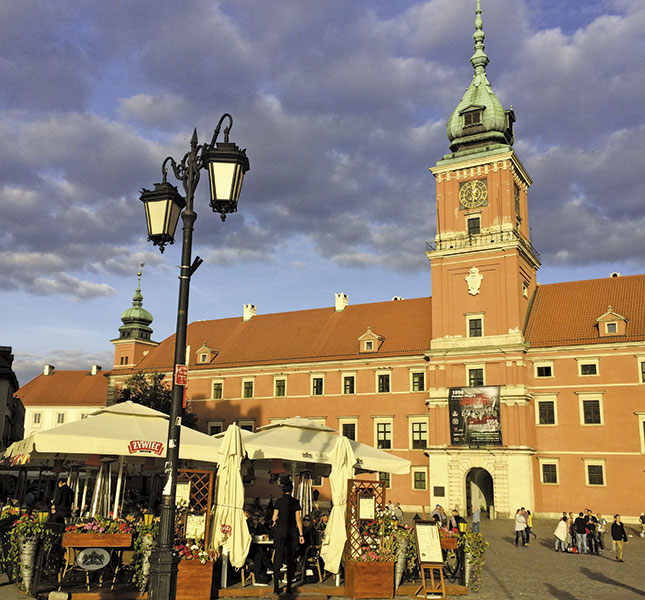 This is a global problem, affecting the agricultural sector from sub-Saharan Africa to the US, Europe and Asia.
The average age of a farmer in South Africa is 62, while in sub-Saharan Africa it is 60. In the US it is 55, in Japan it is 67, while more than one- third of European farmers are older than 65.
There is one country, however, that seems to be bucking the trend. I recently attended Poland's largest international trade fair for the food industry, Polagra Food, in Poznan, and was interested to learn that Poland has the largest share of young farmers in the EU.
Some of the explanation about how the country managed to attract a new generation of farmers got lost in translation, but the solution, it seems, is both practical and philosophical.
When Poland joined the EU in 2004, farmers were able to access many of the subsidies and support programmes offered by the EU to promote farming in member states.
The majority of Polish farms are about 10ha or smaller, and without the support offered within the EU it would be difficult for these farmers to continue operating on such a small scale.
However, as agricultural promotion in the EU is aimed at increasing the appreciation for and consumption of high-quality, traditional, regional produce, even smaller scale farmers can compete by offering quality instead of quantity.
As a result, farming is an attractive option for young people in Poland, where unemployment reached highs of over 20% in 2003, just before the country joined the EU. Entry level salaries for young graduates currently average about 500 euros per month (about R7 500).
Even before Poland joined the EU, the government invited farmers in that country to participate in a programme to transfer land to their children.
This amounted to an early retirement package that would allow children to take over a farm without the parents still having to depend on an income from the operation.
A representative of Poland's Agricultural Market Agency told me that the Polish youth's interest in farming was, to a certain degree, still an unexplained phenomenon, but research is being done in this regard.
He suggested, however, that one possible reason might be the freedom that farming offers to "be your own boss" and "be the master of your own destiny".
In a country that is no stranger to oppressive regimes, he says, the new generation wants total freedom.
This includes being free from the demands of a large, corporate employer.
Thus, they choose the freedom and lifestyle that only farming can offer.