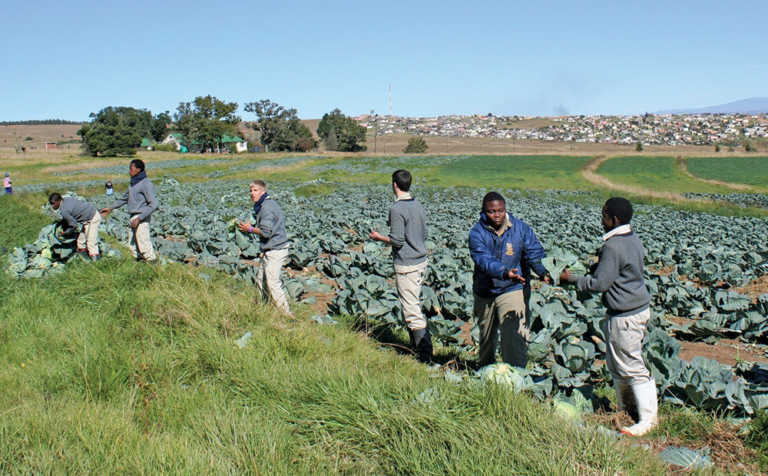 The 16 June issue of #FarmersWeeklySA is dedicated to the new (and the next) generation of farmers and agriculturalists.
The young agri-professionals we spoke to refer to some of the reasons young people may be discouraged from following a career in agriculture.
The challenges, such as high barriers to entry, a lack of access to finance, and a poor understanding among school-leavers of the opportunities that exist in agriculture, need to be addressed if the sector wants to attract the brightest young professionals.
READ Free State apple farmers' climate-smart management
But judging from what I saw in Bothaville and Pietermaritzburg, it appears the problem is not how we attract more young people to agriculture, but rather how the industry is failing to offer clear career guidance to graduates.
Most of the many agriculture students I met at these shows, said that they had no idea where they would go once they have completed their studies.
Why is there not greater interaction between farming and agribusiness organisations and our agriculture colleges?
It is a well-known fact that many of the colleges are in a poor state, but instead of waiting for government to clean up the mess, shouldn't industry step in to ensure that those young people, who are showing an interest in agriculture, and who are desperately needed in the industry, receive proper training and the guidance needed to turn their interest in agriculture into a career in agriculture?
To me it seems it is not young people who are failing to show an interest in farming, but rather that the agricultural industry is failing to show a real interest in investing in attracting the youth.
One of the reasons young people who have a passion for farming might choose not to become farmers at all, as pointed out by Jacques Beukes, the Toyota SA/ Agri SA Young Farmer of the Year 2016, is the fear of violent crime.
It is a serious indictment on the state that young people would rather avoid following their passion for farming than subject themselves and their families to the threat of farm attacks.
Agriculture offers many opportunities in fields such as science, logistics, technology, economics and engineering, but all of these fall by the wayside if the primary sector falters.
That is why it should be a top priority for the entire agricultural value chain to join the battle and bring our rural communities back from the brink of terror that has become an everyday reality for all those living on farms.