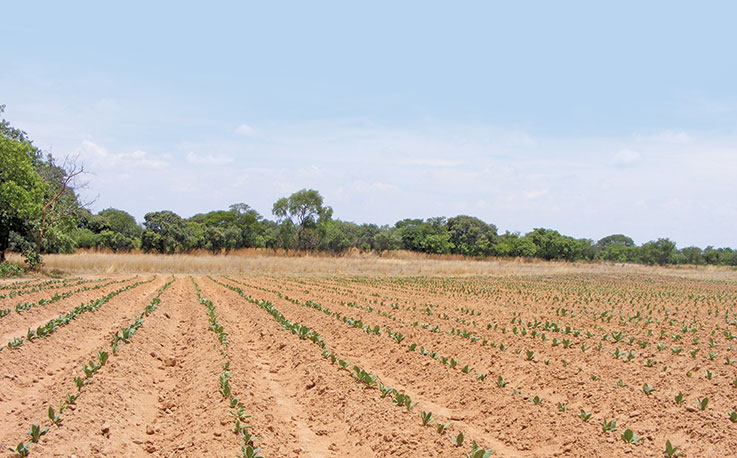 Some readers responded to the article by asking Farmer's Weekly to refrain from writing about politics, and focus instead on farming.
This is not the first time the magazine has received criticism for reporting on political matters and how they affect farmers and the agricultural sector.
I understand that farmers in South Africa can become fed up with politics, but it would be a mistake to deny the impact that the political environment has on farming, even at ground level.
Let's take Zimbabwe for example: the near total collapse of the farming sector in that country was a direct result of the chaotic and cruel land reform programme that was implemented and enforced by Mugabe and his lackeys.
A graph that Wandile Sihlobo, head of agribusiness research at Agbiz, shared on the social media platform, Twitter, shows how the value of Zimbabwe's beef exports decreased from about US$13 million in 2000 (about R262 million today) to less than US$4 million in 2003 (about R81 million), before ceasing completely.
Zimbabwe's beef exports — the only 'beef' left is the one that Mr Robert Mugabe has with the people. ?? pic.twitter.com/iQYXDcifp8

— Wandile Sihlobo (@WandileSihlobo) November 19, 2017
Another graph illustrates a similar trend in wheat production in Zimbabwe, which dropped from a high of more than 300 000t/year in the early 1990s to about 100 000t produced in 2008. After that, as the implementation of fast-tracked land reform gained momentum, wheat production plummeted to less than 25 000t/year. The decisions made by the Mugabe administration left the people of Zimbabwe poor, hungry and desperate, and the farming sector in tatters.
Here's a snapshot of the outcome of Mr Robert Mugabe's policies on Zimbabwean agriculture ??

* 1991 and 1995 were drought periods. pic.twitter.com/jjEQH0Tfmq

— Wandile Sihlobo (@WandileSihlobo) November 18, 2017

Therefore, if Farmer's Weekly stops reporting on the things South Africa's politicians say about farmers and farming, and the actions that government takes that influence farmers on the land, then the magazine is failing in its duty to hold those in power to account.
It is the magazine's duty to uncover and report on poor governance in state departments that impede service delivery to farmers.
When government fails to do its part in negotiating trade agreements that would open new markets for South Africa's farmers, Farmer's Weekly must report on it.
When politicians tell lies about the farming community, when they twist the facts about land reform and when they try to sow division between black and white farmers in this country, the magazine's job is to document these lies and report the facts.
The future of farming in Southern Africa will, for the foreseeable future at least, remain inextricably linked to the political currents that shake this part of the world, and the story of farming in this southernmost corner of the continent cannot be fully and truthfully told if politics are excluded from the narrative.