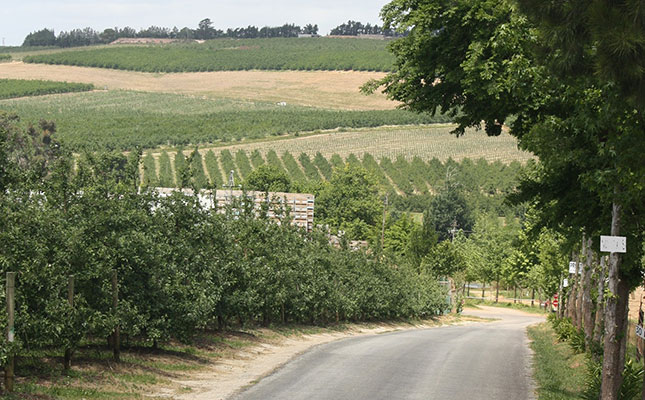 I still think, as I did back then, that the ant took a rather radical approach to tough love when he wouldn't even help the grasshopper out with a single crumb, but maybe it wasn't the first time these two found themselves in this situation.
In the Bible story, Joseph gets his lucky break with the Pharaoh when he is able to offer him an interpretation of a dream the Pharaoh had that foretold of the seven years of plenty that Egypt would enjoy, only to be followed by seven years of famine.
READ OUTLOOK: Nut markets take a tumble
On the advice of Joseph, the Pharaoh instructed that for the seven years of good harvests, a fifth of the crops produced every year had to be stored to provide for the needs of the people during the dry years that would follow. (Imagine having a government
that listens to good advice and takes swift action when necessary!)
This will not be an easy year, none of them ever are, but many factors have fallen into place to suggest that 2021 will be at least an above-average year for farmers. For the first half of the year, the outlook for rainfall in the summer rainfall areas is positive.
For most industries, producer prices are expected to be rather favourable, and there finally seems to be at least some acknowledgement from government that rural safety needs to be made a priority.
READ Good wheat year ahead, but climate uncertainty prevails
It would be wise then to take to heart the theme of these tales of the virtues of hard work and planning for the future, and use the opportunity afforded by a good year to prepare for the more difficult ones that will come around again only too soon.
Prof Johann Kirsten, the director of the Bureau for Economic Research, says that with higher business confidence and pent-up demand, South Africa will experience some recovery and positive economic growth in 2021.
However, according to Kirsten, it will take the South African economy until 2025 to reach the GDP levels of December 2019.
He advises farmers, given that credit for agricultural purposes will be in short supply and perhaps more expensive, to manage their cash flow carefully and ensure that they build reserves during seasons when they are able to do so.
I know that for many farmers the prospect of building up reserves seems distant and vague.
Large parts of the country are only now emerging from several years of drought, and farmers have a long road to travel before they will even be back to zero.
This year, work hard, if the weather is kind to you, and if you have a good harvest, take a breather and enjoy it. Even if you cannot start building up financial reserves, use this year to build mental resilience and new hope.