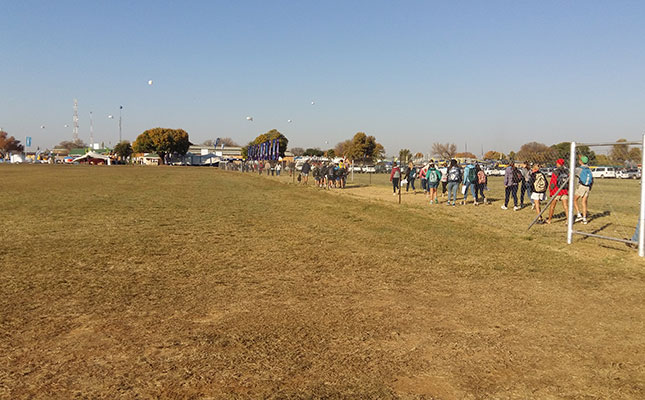 Grain SA's Nampo Harvest Day, the biggest agricultural show in the Southern Hemisphere, is back with a bang this year after a two-year hiatus due to the COVID-19 pandemic and related lockdown restrictions.
Nampo has been a mainstay of the local agricultural calendar since the 1960s, and has become a place where farmers and other agricultural role players can network and socialise.
Nampo is, after all, not only about highlighting new advancements in agriculture; it is also about the people who drive the sector forward. In addition, it gives city dwellers a chance to be a part of the farming process, and to witness the wonder and magnificence of agricultural equipment, implements and livestock.
Over the past two years, society has been isolated, and farmers were certainly not the exception. While rules and restrictions may not have been as rigorous in farming communities as they were in larger cities, the absence of agricultural shows has, without doubt, been felt across the board in the sector.
Farming is a difficult profession, and South African producers receive little help from government in terms of financial support, unlike many of our global competitors. This means that farmers have mostly been on their own during droughts, floods, animal disease outbreaks and insect infestations.
They have had to rely on themselves, their communities and the broader population to weather some of these storms. It is no wonder that farming is such a high-risk profession, with many producers around the world reporting depression and other conditions related to mental health and well-being.
This, in and of itself, highlights the importance of agricultural shows such as Nampo. And yes, these events are important for showcasing the latest technology and equipment to farmers and other agriculturalists so that they can make well-informed buying decisions in a bid to improve production.
However, they are also crucial for creating a sense of community, and for the support they provide to producers. I truly believe that because of the relatively small size of the agriculture sector, the friends and contacts that farmers make at these events are people they can rely on for life, even if only for advice and information.
So, it is with this in mind that we at Farmer's Weekly welcome back South Africa's agricultural shows! Nampo Harvest Day follows the Bloem Show taking place at the Bloem Showgrounds, and will run over five days from 16 to 20 May. Following shortly after this is the Royal Show in Pietermaritzburg.
Whether you're a producer or other agricultural role player, or even someone who isn't at all connected to farming, I hope you'll join Farmer's Weekly (Nampo Hall 67 & 84) at the Nampo Harvest Day, and explore all that Nampo Park has to offer.
And who knows? You may find inspiration in the many innovators and entrepreneurs who exhibit at the show and make a few important contacts.
And even if these opportunities don't present themselves to you, Nampo and the other agricultural shows present a wonderful opportunity to celebrate truly South African agriculture!
Janine Ryan, Editor