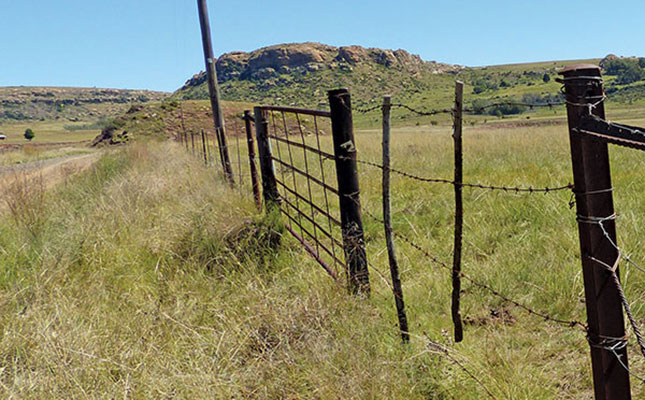 I conducted an interview with a vegetable farmer in Philippi near Cape Town. This farming area has long been under treat from urban encroachment.
Surrounded by informal settlements, the farmers have to contend with almost constant petty (and not so petty) crime.
READ Farm security: crucial tips to improve safety
The farmer told me how thieves would jump over his fences almost daily to enter the farm and steal large bags full of cabbage, beetroot or whatever crop was ripening on the land.
On the rare occasion that the police responded quickly enough to nab the thieves, the perpetrators would be released with little more than a slap on the wrists, because, as one officer once asked the farmer, what were they supposed to do with someone who stole a bag of cabbage because he was hungry?
But the problem is, of course, far worse than that. It is not simply one person stealing one bag of vegetables; it is many people stealing many bags of vegetables, night after night.
In the end, the farmers suffer losses running into hundreds of thousands of rands, and our police seem incapable of curbing the threat.
The impact of stock theft on the red meat industry is well reported and conservatively estimated to cost farmers R900 million per year.
However, we still have no idea of the scope of a new type of crime that seems to be on the rise: the organised theft of large quantities of crops.
READ #BlackMonday protests raise awareness for farm murders
During this past year, many instances have been reported of what appear to be well-organised crime syndicates stealing lorry loads of grain or feed. High-value tree crops such as avocado and macadamia nuts are also stolen in large quantities.
Minister of Police Fikile Mbalula presented the annual South African crime statistics in Parliament recently, announcing that violent crimes in South Africa had increased, with murder increasing by 1,8%.
Stock theft increased by 8,8% from 24 715 cases reported in 2015/2016 to 26 902 cases in 2016/2017.
Mbalula did not release new farm murder statistics, but judging by independently kept records, as reported by TAU SA, for the year up to 22 October, farm attacks increased from 307 to 340 and farm murders were up from 55 to 64.
READ Organised macadamia theft a growing 'business' in SA
To say that the safety and security situation on farms is out of hand is an understatement.
What is long overdue is a properly funded, well-coordinated and intensive police response to rural crime.
The daily terrors suffered by farmers and farmworkers have, as far as I am concerned, simply become unbearable.