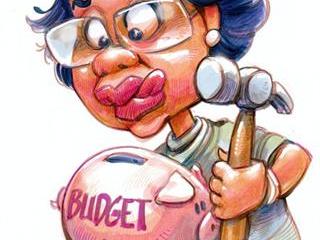 The 'right to food', as enshrined in our Constitution and the Freedom Charter, demands a rethink of our past approach to food security. We can produce enough food, but whether the poor can afford the food on the shelves largely determines South Africa's food security status as a country.
High food prices, food price volatility and food price hikes will be the greatest challenge to our nation over the next few years. This will be exacerbated by high fuel and energy prices. To curb these challenges, smallholder farmers will be assisted with the provision of livestock, tractors, implements, seed and fertiliser. 'One family, one vegetable garden' should be the mantra of each and every family in SA.
Capacity-building
R868 million is allocated to food security initiatives, and R349 million for extension support services, including new-farmer development support. Our dedicated 'strategic integrated project' includes plans for the following:
Fresh produce marketing depots for smallholder farmers.
Production infrastructure for crops and animals.
The revitalisation of various irrigation schemes, including the Vaalharts-Taung irrigation scheme.
The refurbishment and upgrading of the agricultural colleges.
Projects such as grain storage facilities and rehabilitated irrigation schemes in the former homelands, and fencing, which includes border fences and animal quarantine facilities at our borders.
To support these initiatives, the Comprehensive Agricultural Support Programme is allocated R1,5 billion, of which over R52,5 million will be used for infrastructure at the agricultural colleges, R322 million for the extension recovery plan, R762 million for infrastructure (mostly on-farm), and R398 million for flood- damaged infrastructure in disaster areas.
Investment
R50 million will be allocated for the promotion of local agro-processing businesses. Strategic value chains such as soya bean, rooibos, beverages, fruit and vegetables, and forestry will be reinvigorated. It is important that we seek to increase the extent to which we export processed rather than unprocessed agricultural products. The entire value chain of biofuels will also be a priority.
Food processing and agro-industries have provided jobs, demonstrating growth of over 25 000 agricultural jobs in the sector for the third quarter of 2011. A further 6 000 agriculture-related jobs were created in the fourth quarter of 2011, a year-on-year growth of 3%. This has brought total employment in the sector to 630 000. This is a reflection of confidence in agriculture, since job growth should be measured within the context of a sector which has shed jobs since the 1970s.
Trade
Economic development, trade and marketing is allocated R200 million to support international trade, marketing, agro-processing and co-operative development. Our department is positioning itself to participate meaningfully in Brazil, Russia, India and China, and we will open offices in the first three in addition to the one already operating in China.
SA's trade of both primary and processed agricultural products has grown from R10 billion in exports in 1996 to about R48 billion in 2011. We are exporting three times more wine than a decade ago. Exports of fish and fish products have expanded in China and Cameroon.Timber and forestry products are gaining ground in China and Indonesia. We are exporting more and more maize to Zimbabwe. Over the past year, agricultural exports to South Korea have increased from 2% to 3%; to China from 1% to 3%; to the UAE from 1% to 3%; to Zimbabwe from 2% to 8% and to Mexico from 0% to 5%.
Forestry and fisheries
Forestry and natural resources management will get R1,2 billion during this financial year to manage our forests and natural resources. SA's forest resources cover over 40 million hectares of the country's land surface and employ about 201 025 workers.
Fisheries management will get R400 million this year to oversee the management of our fishing industry. This sector has shown increased production at an annual average of 11,6%. The small-scale fisheries policy will be finalised and implemented this year. For the first time, fishing rights will be allocated on a group rather than an individual basis. Following extensive allegations of maladministration in the fisheries branch, we will be requesting the Special Investigating Unit to look into all tenders awarded by the branch.
Contact the agricultural department on 012 319 6000.
Adapted from Minister Tina Joemat-Pettersson's budget vote speech.
The views expressed in our weekly opinion piece do not necessarily reflect those of Farmer's Weekly.