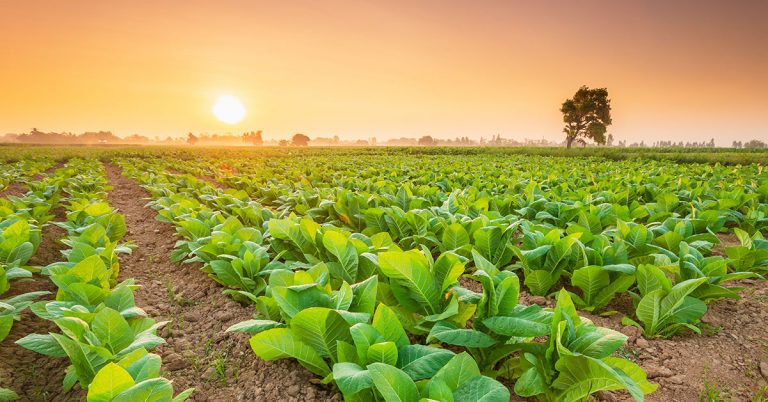 The term 'tobacco wars' has been used repeatedly by commentators to describe the 'bad' practices that are alleged to exist within the tobacco industry. However, from the perspective of the South African Tobacco Transformation Alliance (SATTA) and its members, the real 'tobacco wars' occur in the form of the sustained onslaught on the people and companies involved in the legal production of tobacco products.
We have already seen farms closing down, putting many farmers out of production. Production volumes have been cut by up to half, which, in turn, resulted in the loss of hundreds, if not thousands, of jobs.
The tobacco ban
The onslaught intensified when South Africa first entered the COVID-19 lockdown announced by government in March 2020. The five-month ban on the sale of cigarettes and related tobacco products caused massive losses for farmers, processors and manufacturers. It also cost jobs and livelihoods, and it hit all SATTA members hard.
Government finances have also suffered. Consumers didn't stop buying cigarettes during the ban, they simply looked for alternative avenues to procure their tobacco products. As a result, all cigarettes sold during the lockdown were sold illegally.
This meant that government didn't earn a single cent in excise duties for the entire five-month period. According to some estimates, the loss to the fiscus amounted to R13 billion in much-needed revenue, at a time when economic activity as a whole was almost at a standstill. Consumers also lost out during the lockdown.
They had to resort to criminal activity so they could buy their daily smokes, and in the process risked fines and even imprisonment because of government's arbitrary decision to ban the sale of tobacco products.
The rise of the illicit sector
It was during the tobacco ban that we also saw the rapid emergence of an emboldened illegal sector.
Organised criminal networks came into play, selling illicit products at vastly-inflated prices, thus further punishing smokers, while at the same time robbing the national fiscus of much-needed revenue.
Unfortunately, not much has changed since the ban was lifted last year. Yes, consumers can now buy cigarettes freely again. But with greater access to cheaper, illegal products, they are now increasingly tempted to follow this illicit route.
As a result, the illicit tobacco sector is thriving and it continues to undermine the activities of law-abiding people who produce and sell legal cigarettes. Recent research, conducted by global market research specialist, Ipsos, and funded by SATTA member, British American Tobacco South Africa, showed that up to three-quarters of retail outlets in some provinces, most notably Gauteng, Western Cape and Free State, were selling illicit cigarettes over the counter.
In the meantime, above board businesses and producers continue to suffer as government is now trying to recoup the money it lost during the ban in uncollected excise duties by adding an extra R1,39 of tax per packet of cigarettes on every packet of 20s sold. The result, as Ipsos has shown, is that consumers are choosing to dodge these taxes by buying cheaper, illicit cigarettes.
Lack of support
Government is also planning to introduce new laws that will further restrict the ability of law-abiding cigarette producers to market and sell their products. It is also doing little to combat the growing illicit sector.
To SATTA and our members, who comply with all tax regulations and who operate fully within the rules and regulations that govern our industry, it feels as if government is waging a 'tobacco war' against us.
On the one hand, government acknowledges that the tobacco sector has a right to exist, but on the other it seems as if it will do everything in its power to squeeze us out of business.
Soon, there may not be a legal tobacco value chain to speak of, but rather an industry controlled by organised networks of criminals who smuggle cigarettes into the country, bring imported tobacco in through the back door, and sell this through retailers who don't pay taxes.
Visit tobaccotransformationalliance.co.za.
Research results
Recent research by Ipsos published in March this year, which was commissioned and funded by British American Tobacco South Africa, contained the following information on the illicit cigarette sector:
  80% of cigarettes sold in the Free State were bought at prices that show no tax was paid;
  In Gauteng, the figure was 70%, and 71% in the Western Cape;
  In these three provinces combined, the sale of cigarettes at prices below the Minimum Collectible Tax Rate (MCT) increased from 69% of cigarettes sold in 2019 to 73%.