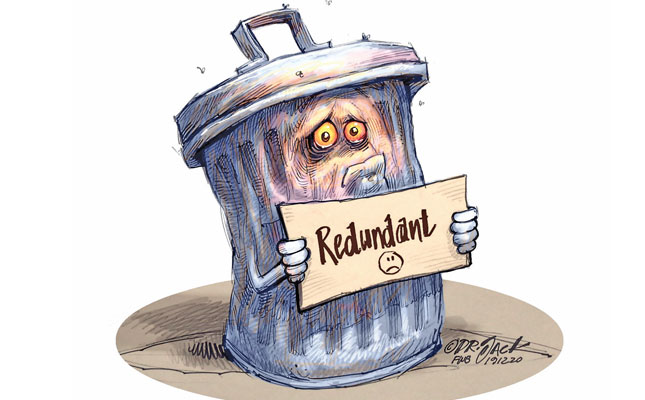 Figuring out how the world can adequately and nutritiously feed nearly 10 billion people by the year 2050 in a manner that advances human well-being, while also reducing the food system's impact on the environment, particularly on climate change, is one of the grand challenges of this half-century.
Previous studies have found that addressing this challenge will entail closing the gap between the food needed by 2050 and that available today, while simultaneously reducing greenhouse gas (GHG) emissions from business-as-usual agriculture and related land-use change by 2050 in order to meet the Paris Agreement on climate change.
One critical intervention for achieving both is to reduce the current rate of food loss and waste by 50%. Reducing food loss and waste, and thereby increasing the amount of food harvested that ultimately gets eaten by people, is an important strategy for ensuring food security and combating climate change.
In addition, reducing the rate of food loss and waste by 50% would significantly reduce GHG emissions because more efficient use of food would diminish the need for land conversion for additional food production, slow the rate of increase in fertiliser applications, and reduce methane emissions from food in landfills.
Recent modelling found that doing so would close the gap between the amount of food needed to adequately feed the planet in 2050, and the amount of food available in 2010 by more than 20%. It was also found that a 50% reduction in the rate of food loss and waste would reduce the food system's projected business-as-usual GHG emissions in 2050 by 10% to 14%.
What is the challenge?
A significant amount of food intended for human consumption is never eaten. According to the only global data available, as published by the UN's Food and Agriculture Organization, about a third of all food intended for human consumption is lost or wasted between the farm and the plate.
Food loss and waste matters in terms of the environment, economy, food security, jobs, and ethics.
The food that is lost and wasted each year accounts for an estimated 8% of annual GHG emissions, consumes a quarter of all water used by agriculture, and requires an agricultural area the size of China. The annual market value of lost and wasted food is estimated at an astounding US$940 billion [about R13,7 trillion] globally.
More than one billion metric tons of food per year is never consumed in a world where one in nine people is undernourished.
Reducing food loss and waste could play a modest role in job creation across the supply chain, ranging from smallholder processing facilities close to the farm to technology start-up companies that help redistribute food that would otherwise be wasted.
What causes food waste?
Understanding why food loss and waste occur (whether intentionally or not) is important in successfully reducing it.
The most immediate reasons food leaves the human food supply chain tie back to concern about a food's safety or suitability for consumption. Food may deteriorate or be considered of suboptimal quality, or there may be no perceived use or market for it due to the food's appearance, excess supply, or seasonal production fluctuations.
Leading to these direct causes are a number of underlying drivers. These can be technological, managerial, behavioural, or structural in nature.
The technological drivers are poor infrastructure; inadequate equipment; and suboptimal packaging. The managerial drivers are inadequate food management practices, skills, or knowledge; inflexible procurement practices; poor supply and demand forecasting and planning; and marketing strategies.
The behavioural drivers are norms and attitudes; lack of awareness; and concerns about possible risks. The structural drivers are conditions in demographics, climate, policies and regulations, economics, and financing.
What should be done about it?
Drawing on previous research, this report explores 10 scaling interventions that could accelerate the adoption rate of reducing food loss and waste across supply chains.
Three of the scaling interventions take a 'whole supply chain' approach, four of them target specific hotspots of food loss and waste, and three are aimed at enhancing enabling conditions for reducing food loss and waste.
The whole supply chain approaches include:
Developing national strategies for reducing food loss and waste, while simultaneously increasing the number of countries with national strategies, as these can be an important catalyst for aligning public policy, private sector action, and farmer-to-consumer behaviour toward a shared goal.
Creating national public-private partnerships.
Launching a voluntary private sector campaign where at least 10 corporate 'power players' commit to reducing food loss and waste themselves, and then engage their own 20 largest suppliers to do the same and achieve a 50% reduction in food loss and waste by 2030.
Hotspot-specific approaches include:
Invigorating efforts to strengthen value chains to reduce smallholder losses.
Invigorating efforts to help smallholder farmers reduce food losses during production and storage by kickstarting a focused collaboration among storage providers, cold chain alliances, financiers, and governments to rapidly get income-sensitive, climate-smart storage technologies into the hands of farmers and distribution networks around the world.
Shifting social norms by leveraging the latest findings of behavioural science, engaging grassroots campaigns, social media, religious communities, and others to make wasting food as unacceptable as littering now is in many countries.
Going after GHG emissions reductions and use sector-led programmes to tackle food loss and waste from beef, dairy, and rice head on, and get the reduction of food loss and waste into nationally determined contributions to the Paris Agreement on climate change.
Enabling approaches include:
Scale-up financing. Develop funds and financing products dedicated to investing.
The views expressed in our weekly opinion piece do not necessarily reflect those of Farmer's Weekly.
This is an edited excerpt from the World Resources Institute's report, 'Reducing Food Loss and Waste: Ten Interventions to Scale Impact'. To read the full report, visit wri.org