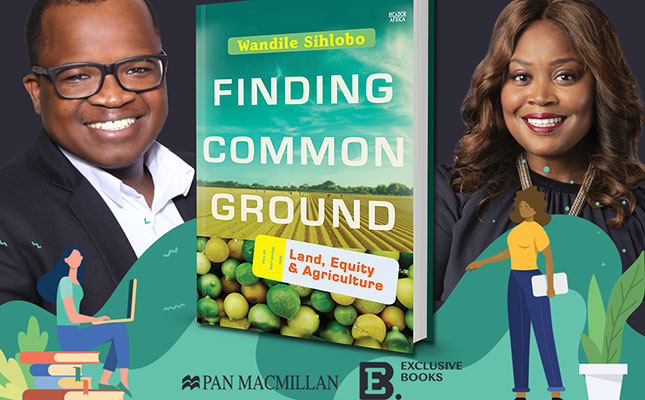 Finding Common Ground is a selection of key articles, each offering insightful commentary and context, from Sihlobo's regular Business Day column.
The book covers the broad themes framing current discussions, and outlines the challenges faced by South Africa's agriculture sector, as well as the opportunities offered. These include:
The contentious and complex issue of land reform;
The potential for new leadership to revive the sector;
How agriculture can drive development and job creation;
Cannabis as an exportable commodity;
The urgent need for agricultural policy to address gender equity and youth involvement;
Technological developments and megatrends underpinning agricultural development;
The importance of trade in growing South Africa's agriculture; and
Key lessons that South Africa and other African countries can learn from one another.
Ultimately, Sihlobo is optimistic about the future of South Africa's agriculture sector and shows us all, from policymakers to the general public, how much common ground we truly have.
Wandile Sihlobo is chief economist of the Agricultural Business Chamber of South Africa (Agbiz) and a member of President Cyril Ramaphosa's Economic Advisory Council as well as the Advisory Panel on Land Reform and Agriculture.
He holds an MSc (Agricultural Economics) from Stellenbosch University and has previously served as an economist at Grain South Africa.
Sihlobo was named Agriculturalist of the Year (2018) by Agricultural Writers SA, and was included on the Mail & Guardian's Top 200 Young South Africans list for 2019. Finding Common Ground is his first book.
Available in all book stores and online
Finding Common Ground will be launched at a webinar on Tuesday, 23 June at 1pm South African time (GMT+2). Sihlobo will be in conversation with Refilwe Moloto, an economic and investment strategist and host of Breakfast with Refilwe on CapeTalk.
To join the Webinar, click on bit.ly/wandilesihlobo.
Purchase the book at any of the following online stores: