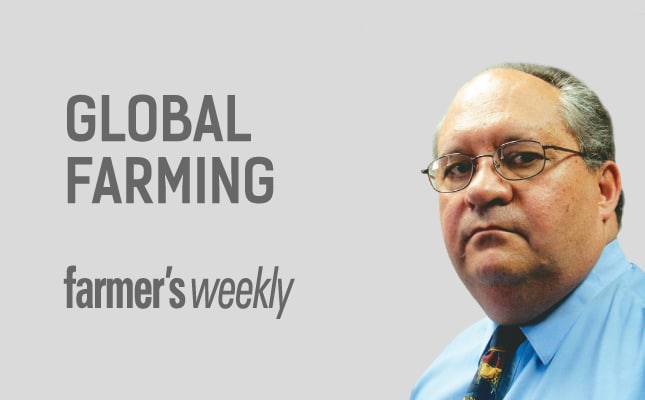 The Department of Agriculture, Forestry and Fisheries (DAFF) certainly took livestock farmers by surprise when it announced recently that South Africa had regained its foot-and-mouth disease-free status. It goes without saying that the loss of this status had a negative effect on cattle, sheep, goat and dairy farmers. Red meat exports and the trade in live animals was stopped.
Milk exports to neighbouring countries were halted for a time, then resumed on the condition that the milk was pasteurised before export, thereby adding to production costs. The loss of our FMD status probably cost South Africa in excess of R10 billion.
Related: SA red meat industry celebrates regaining FMD-free status
But the euphoria surrounding our recovery of our FMD-free status has overshadowed the negative commentary on the debacle, and the implications for other animal health issues. While DAFF issued press statements informing agriculture of the good news, not a single word was said about any actions to ensure that it would not happen again. South Africa lost its status in February 2011, after cattle with FMD lesions were identified in KwaZulu-Natal.
An investigation initiated by the Red Meat Producers' Organisation found that the fence between the FMD and non-FMD areas in KZN had disappeared. Further investigation concluded that the funding for a new fence had also vanished. It took government three years to convince the World Organisation for Animal Health (OIE) that sufficient control measures were in place to prevent further transfer of animals from the FMD to the FMD-free area.
Preventing a repeat
In a meeting between livestock industries, rural vets and DAFF officials, it was emphasised that the goal was to regain our status and not to identify scapegoats. That this goal has now been achieved should not prevent us from finding out what went wrong. More importantly, it should not stop us from ensuring that the same thing does not reoccur. Lack of co-ordination between national and provincial veterinary services was clearly evident, as were several other factors:
No plan
While the destruction of fences by floods in Mpumalanga can be regarded as a vis major (act of God), the same cannot be said of the fences that disappeared in KZN. Surely someone at the KZN department of agriculture was responsible for these. When the fence is rebuilt, hopefully before December 2014, will the correct control measures be put in place to ensure the integrity of the quarantine measures?
When FMD occurred in a commercial farming area in KZN some years ago, the involvement of farmers and vets ensured a speedy solution to the problem. Clearly, in the current situation, the way of doing things failed to work. DAFF owes it to SA agriculture to develop and implement a plan that will ensure future compliance with OIE requirements for all animal diseases.
Vaccine supply
Various tropical animal diseases are endemic, and Onderstepoort Biological Products (OBP) is the only manufacturer of some of these vaccines. The facility was recently upgraded and it is hoped that it will, in future, be able to provide sufficient high-quality vaccines to South Africa's farmers. While it may not be possible for OBP to guarantee 100% supply of vaccines, there are times when the supply has been completely unreliable.
Related: Plan to uphold newly reinstated FMD-free status
Contagious diseases
The spread of serious animal diseases such as TB and contagious abortion (CA) threatens South Africa's livestock industry. Government is responsible for the eradication of these dreaded diseases. While commercial farmers generally vaccinate against CA and identify and cull TB-positive animals, the same does not happen with small-scale and emerging farmers.
Planning for the future
A serious revision of DAFF's strategies and their implementation is needed to safeguard the country's livestock industry. The place to iron out any difficulties and develop such a plan is the recently reinstated Animal Health Forum. Unfortunately, it is doubtful whether the political will to revamp DAFF, and especially the animal health departments, exists.
In the meantime, it should be borne in mind that there is a very real danger that we may lose our FMD-free status again. The OIE has stated that it will send experts to South Africa to ensure that all the steps promised by DAFF have indeed been taken and that proper control measures are in place on the borders of the FMD areas in KwaZulu-Natal, Limpopo and Mpumalanga.
Dr Koos Coetzee is an agricultural economist at the MPO. All opinions expressed are his own and do not reflect MPO policy.