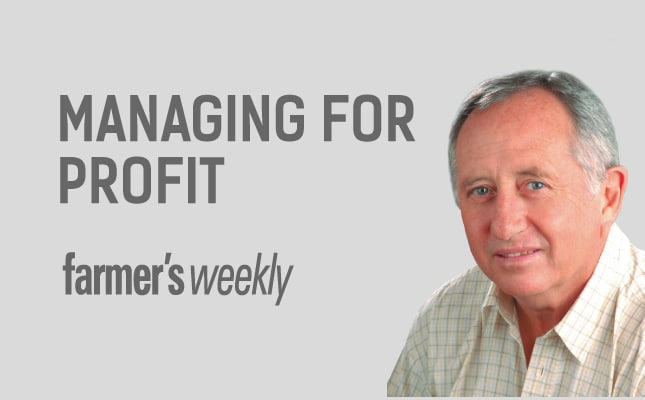 The busiest road in the country has to be the stretch of motorway between Midrand and Johannesburg. Now imagine yourself standing on one of the broken lines facing the traffic. The noise is appalling – hooting, squealing brakes, thumping hi-fi systems, backfiring exhausts, growling air brakes – and hundreds of unsmiling drivers continually looking for a quicker way through. It's chaos. Survival is your priority.
READ:Have you got what it takes to be great?
You dodge this way and that – and eventually make it safely to the midway barrier, where you clamber up onto the wall.
Whew! The noise levels are still mind-deadening, but now you literally have the space (and time)to think about how to get out of this mess. The traffic's the same, but you're safer. You lie back, regaining your breath – and that's when you see a balloon floating past high above you. Now imagine you're in that balloon.
A bird's eye view
Looking over the side of the basket, you're high enough to be above the noise as you float towards the Magaliesberg, visible in the distance and your destination for the day. One of your companions says: "Look at that! Everyone on their way to work. What would we do without these magnificent highways?" Same road. Same traffic. But seen from a very different perspective.
In business, we are often so busy 'dodging the traffic' that we suffer from mind-deadening confusion. We never get in the balloon. We seldom, if ever, look at our operations from a high-level perspective. Some years ago, I was trying to assist a family business that was going through a tough time. Rising costs had turned profits into losses and cash flows were tight.
We needed some 'space', some quiet time to reflect and think, and I tried to persuade them to meet off-site.They insisted, however, that we get together at their office.
Interruptions and Wasted time
The deadline for our first meeting came and went, but one of the brothers was missing. He rushed in apologetically 15 minutes late and we got started. We'd agreed to a cellphones-off rule but, despite this, 20 minutes into our discussions, a phone rang. We watched its owner dig frantically in his pocket. Scanning the display, he said: "Sorry, but I absolutely must take this," got up and walked away from the table.
Five minutes later he returned. We began all over again. Then another phone rang. And so it went – interruption after interruption, until a few hours later, having achieved nothing at all, I called a halt to proceedings. These managers were on the motorway, right in the midst of oncoming traffic, and they would not get off. It was no surprise when the bank foreclosed on the company six months later.

Too busy to do any planning
In the short time I had with them, it was immediately obvious that they had no current financial information on the company.
They could not answer the simplest of questions. There were no management accounts, no production figures, no productivity figures and, of course, no budgets. They were so busy 'managing' that no one had ever spent time setting up the most rudimentary of management information systems.
In a profitable environment, when margins are high, you can get away with this sort of thing, but when you have to tighten your belt, you need good information fast. They had been too busy to organise this and were now paying the price. If you want to build and manage a successful business, it's essential that you get in a 'balloon' now and again and look at your operations from a high level.
Leave work to be productive
Try an annual weekend breakaway with a few of your colleagues and do some serious, structured thinking about the business. Ask yourselves: where should it be going? What do you need to do to take it there? What are you doing right? What are you doing wrong? It will be the most productive time you'll ever spend.
No great decisions were ever made around a boardroom table. The spark for innovation and success comes from discussions around a braai, sitting with a colleague waiting for the fish to bite, or having a beer and watching the sunset over the majestic Drakensberg. Of course, it needs work to get those ideas to deliver results, but no great ideas ever flowed from a bunch of managers fighting off the 'traffic'. Get your diary out now and book some time in the bush, at the beach or in the Berg if you want to get your business flying.
This article was originally published in the 20 September 2011 issue of Farmers Weekly.