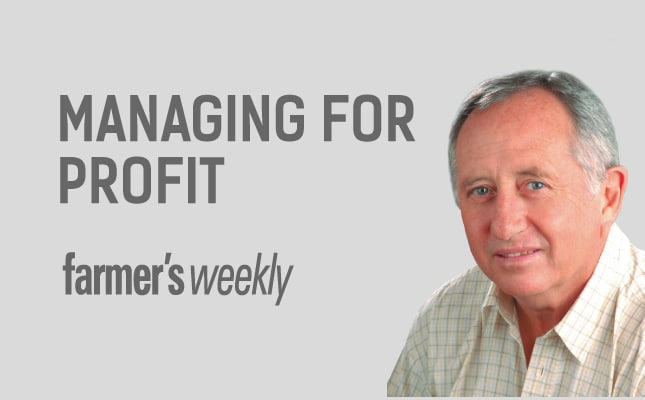 From the moment our children are born, we start educating them. We hang a mobile over the cot, bring out picture books as soon as they respond, give them puzzles, toys and gimmicks to play with, and help and encourage them throughout their schooling and beyond.
Nurturing one's children is as basic a human instinct as breathing, with parents making colossal sacrifices for the sake of their children's future. Few joys can compare with seeing our children do well, and amongst the most satisfying of all is working side-by-side with them in the family business, and seeing them take the company to new heights. But this doesn't happen automatically; it needs planning!
Succession planning: the do's and don'ts
Let's take a look at three real-life farming families (the names have been changed), and how they went about succession planning and the challenges of working together.
Example #1
After the early death of his father, Charles took over the family's small sugar farm in KwaZulu-Natal. He and his wife saw it grow into a secure medium-sized operation. I worked with them on a family succession plan some years back, when Charles passed the management of the farm to his eldest son, John. Bumping into Charles in town a year later, I asked how the transition was going. "I should have put John in place years ago," he said. "He's doing a far better job than I ever did!"
Example #2
Jaco and Chris, brothers who co-owned a well-established Highveld vegetable farming business, represented a more complex situation, with two families and five children ranging in age from early teens to early 20s. Many years ago, the brothers realised that an orderly succession plan was needed. Following well-established family business principles, with help from professional consultants, they began to ring the changes.
In this case, the daughter, who was made the CEO, implemented an expansion plan, and the rest is history. Today, 15 years later, the business is making five times the profit they used to make before changing the structure of the business. I was privileged to attend a recent family gathering of theirs, and the love, joy and fulfilment that filled the air was tangible.
Example #3
By contrast, take the case of Philip, a small-scale Free State farmer, who, struggling to make a success of his inherited farm, turned his hand to retailing in the nearest town.
He and his wife discovered in themselves trading talents they never knew existed, and over 20 years built up a small empire comprising a supermarket, a hardware store, a bookshop and a fashion boutique.
Daughter Mary went off to art school and, after university, son James joined the business. Now in his mid-30s, James is bursting with ideas to modernise the business, but despite pleadings from his mother, his father refuses to pass the baton, even partially.
When I heard that James and his wife were leaving to start his own supermarket in a neighbouring town, I phoned him.
"I've had enough," he said. "My father won't let go. He breathes down our necks, and is so far behind the times he even refuses to replace our ancient cash registers! He and my mother hardly communicate and you can cut the atmosphere at home with a knife."
To make matters worse, their staff were demoralised, and business was suffering.
"Sales are down, shrinkage is up and losses grow by the day," he said in frustration.
While families and farming operations obviously differ from one another, the basics of handing down a business from one generation to another are essentially the same; there are tried-and-tested steps to take any family business successfully into the future.
If you don't have a succession plan for your family business, it's time to put one in place.