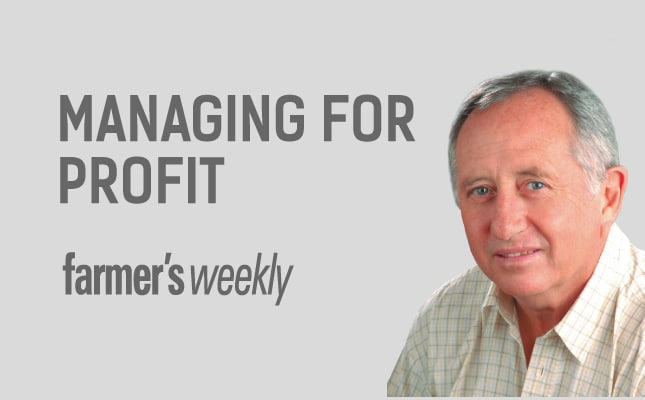 From the litter and rubble piled outside, it seemed as if the building was abandoned. A few morose workers sat on the steps. I assumed they were taking a break, but then it dawned on me – this was where they lived! A colleague and I had been asked to provide an opinion on the viability of a fruit farm for a potential investor. The orchards were well maintained, and the infrastructure and equipment were in reasonable condition.
READ:Motivating people
We had had lunch at the manager's house, which was comfortable and well-furnished. The labour accommodation was our last stop. It was a disgrace. Ablution facilities were inadequate, there was no electricity or running water in the houses, and open furrows were full of effluent. And this was a GlobalGAP-accredited farm! We were shocked.
Back in 2005, a report by Promar International commissioned by the National Agricultural Marketing Council demonstrated convincingly that South Africa's fruit and wine industries were far and away the most internationally competitive of all our agricultural commodities.
I felt a sense of pride at having been part of the fruit industry for so many years. This was given a boost in 2011, when Fruit SA, the umbrella body for the country's fruit producers' associations, was responsible for an acclaimed world first in developing an ethical standard and audit process for the industry. The aim was to ensure that all South African fruit was produced in accordance with internationally accepted labour and environmental standards.
Global credibility
Fruit SA's Ethical Trading Handbook sets out the policies and practices that 'ethical' fruit producers need to comply with. It's endorsed not only by all local fruit producer associations, but by Sainsbury's, Waitrose, Tesco and Marks & Spencer in the UK. In order to create internationally credible standards, Fruit SA adopted those set by the Global Social Compliance Programme (GSCP). Launched in 2006, the GSCP's membership is a Who's Who of some 40 international retail and trade organisations.
The Sustainability Initiative of South Africa (SIZA) oversees the implementation of the ethical practices. It operates across the entire supply chain and it's envisaged that, with membership open to producers, exporters and stakeholders, it will expand beyond the fruit sector to represent the broader agricultural industry. The wine industry, meanwhile, has the Wine Industry's Ethical Trade Association (WIETA). This was triggered in the 1990s by the Ethical Trade Initiative (ETI), a leading international alliance of companies, trade unions and NGOs that promotes respect for workers' rights around the globe.
WIETA has had considerable success in the wine industry, and it too envisages that its work will extend down the wine supply chain and into the wider agricultural sector.
Ready and waiting
So there we have it – GlobalGAP, SIZA, WIETA, GSCP and ETI – all available to assist any local farmer who wishes to own and run an organisation based on high ethical standards. And yet we still have, in one of South Africa's most internationally competitive industries, some truly abysmal housing provided for farm workers.
We also have laws that lay down reasonable standards of accommodation, but these too have not led to decent housing in all areas. What has to be done?
Excuses
I can just hear the chorus of "Ja, but… you should see the houses 'they' have in the homelands." Or: "Our housing does meet minimum standards, but the workers themselves mess the place up in no time." Or: "'They' make no effort themselves to keep the area clean."
I've heard it all before and I've also been guilty of 'Ja, but' excuses. On our farm we got past this stage, though, and, with the co-operation of our workers, managed to provide secure, clean, well-maintained housing. And many farmers in South Africa do the same. But it involves more than just constructing a building.
Apart from services that meet minimum standards – and electricity and running water are a must-have today – there has to be ongoing education on how to make use of these facilities, and on good family health and hygiene. You need municipal- type waste removal and the application of discipline based on agreed disciplinary procedures. How can anyone expect farm workers to maintain the highest standards at work, when they are permitted to live in squalor?
I thought we had gone far past this point in my beloved fruit industry. We haven't.
This article was originally published in the 6 June 2014 issue of Farmers Weekly.