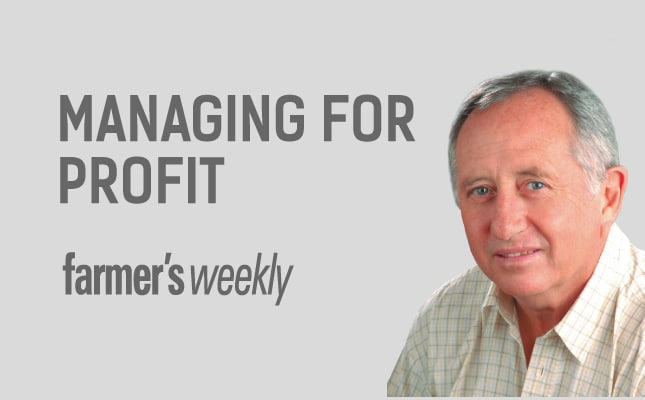 When young Francisco Simoes came home to tell his family that sullen Frelimo soldiers had visited his school, looking the boys up and down and making notes, it was the last straw. Eduardo and his wife had heard rumours that boys were being pulled out of school for duty in the army, and the couple had agreed that they would never allow this to happen to their children. Eduardo said quietly to his wife: "The time has come".
READ:The big problem with SA's small farms
His wife and children were waiting with small suitcases, packed with essentials, when he got home from work the following evening. Much later, after trudging through the bush for many hours, they clambered through the border fence. It was 1978, and the Simoes family were joining the many hundreds who had already escaped the Mozambican civil war, and settled in one of the dry, dusty, depressing shanty towns that passed as refugee camps in Swaziland.
Eduardo had been a respected orderly in the Lourenço Marques hospital. Within days, he was helping treat minor injuries and nurse the sick in the camp. A few months later, a nearby rural hospital asked for his help. And so Eduardo Simoes's reputation as a medic, despite having no formal proof of any qualifications, grew. A year after they had abandoned their home and all their worldly possessions, Eduardo secured permanent employment at the hospital, and his children resumed formal schooling.
It's not what you own
At about this time, we were looking for a person to supervise the farm clinic. Eduardo's skill, together with the courage and determination of his family, had not gone unnoticed by a local businessman who supported the hospital. He introduced us to Eduardo, and the rest is history.  After 20 years of exemplary service at our clinic, Eduardo and his wife retired to their newly built home in Swaziland. Today, his daughter is a qualified accountant and his two sons both skilled artisans, filling management positions in workshops in South Africa.
What we learnt from the Simoes family is that what really matters in life is what you can do! It's not about what you own or control. It's about using your skills. Physical possessions can be lost in the blink of an eye, but skill – your ability to do something of value – is never lost.
Scarce resources
Witnessing the present tsunami of concern about land security in South Africa, largely triggered by the harebrained
50/50 Nkwinti scheme, brought the Simoes's experience back to mind. What escapes Minister Gugile Nkwinti, his officials and many of our farmers is that it's not land that makes for a successful farming business. As I've said before, it's the other factors – management, access to capital, technology, markets and commercial networks – that bring success. And it's precisely these factors that are the scarce resource, not land.
I think we've lost perspective. There are four pillars to any business – production, marketing, finance and human relations – and it is the skills involved in each of these that ensures the continued success of the enterprise. It is these skills, as well as the capacity to care for yourself and your family, that you should value and enhance. It is these skills that are your most precious possession.

Break the paradigm
Quite obviously, access to land is necessary for farming, but you don't have to own the land. As I've mentioned before, a lease or rental arrangement is just as good as ownership. If the rule of law breaks down, whether you own or lease land, you are going to have a problem. Think of those farmers north of us who 'owned' land and no longer live or farm it. Today, many of them farm successfully elsewhere. They lost their land, but not their skills. In fact, when there are question marks about the security of land, it is far better not to own land. It is much more sensible to put money into the business instead. This is simply sensible risk management and mitigation!
Another factor that distorts views about land ownership is that most of our commercial farmers live on their farms. This is not the case in many parts of the world, where business transactions are always much more rational, assessed purely on their commercial value without the inevitable emotion about disposing of a family home. We need to break out of the paradigm that business, land and home are inseparable. The sooner we separate these elements, the easier it will be to deal with the changing face of farming in South Africa.
This article was originally published in the 12 September 2014 issue of Farmers Weekly.