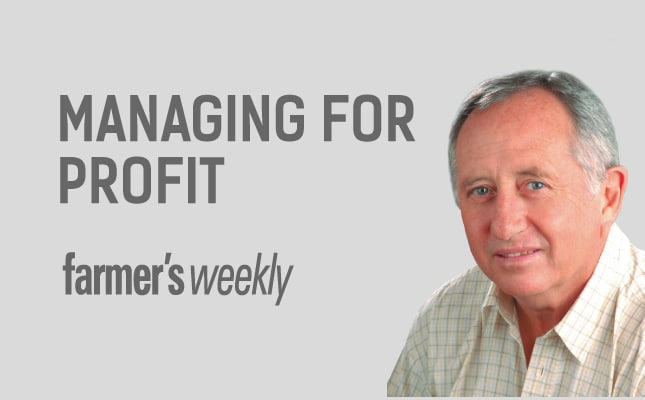 Joe Hendricks (not his real name) was new to his job of workshop manager. He'd arrived in the middle of the harvest season and the workshop was packed with machines.
One morning, while bent over a tractor and discussing a repair with a mechanic, he was rudely interrupted when a bakkie towing a small boat skidded to a halt next to him.
"Afternoon, Mr Hendricks," said the young driver.
"We haven't met yet. I'm Clint, son of the owner. We're taking some friends skiing this afternoon and I can't get the motor started. Would you mind quickly getting someone to sort this out?"
Joe looked at the machines in the workshop awaiting his urgent attention, and felt his temperature rising.
Welcome to the family business!
The pros and the cons
Being an outsider in a family business can be a wonderful work experience, with many advantages over an impersonal corporate environment. But it can be challenging at times, and Joe had just had his first taste of it!
Relationships in family businesses are much more personal than in corporates. Employees are often treated like members of the family, and in tough times there is generally more concern for employees.
In terms of their operation, family businesses usually have a long-range outlook, unlike most corporates, which often chase short-term results to benefit faceless shareholders.
They are also far less bureaucratic.
But be prepared: the family business has its disadvantages too, especially if it's a small outfit. Advancement opportunities may be limited, and treatment of family and non-family employees may be different, often in subtle ways.
Disciplining a non-performing family employee is fraught with difficulty, and some family members, like Clint, might treat non-family members with disdain.
The family business: be realistic
Are you considering joining a family business as an outsider, or already employed in one?
Here are some useful tips:
You're not part of the family, so don't expect to be treated as if you are. It's unrealistic, and you shouldn't take this personally.
Establish a clear hierarchy; everyone should understand who your direct boss is. If a family member has a reasonable request and it has to do with the business, do it. And don't forget to tell your boss about it afterwards.
Know where you stand and what your boss and the family expect of you. Set down written objectives and insist on periodic feedback of your performance.
Never allow yourself to be drawn into family-related discussions. All manner of issues emerge in family businesses: parental issues, marital difficulties, sibling rivalry and jealousy. Listen sympathetically, but stay away from expressing an opinion. Your job is the business; stick to it.
Understand that your advancement opportunities may be limited. If one of the family wishes to join the business, he or she will always be first in line. Recognise this. In fact, take the initiative, if appropriate, to help the family prepare or train this person for the position.
You will inevitably become privy to private family matters. Be discreet and maintain family confidences at all costs. Losing the trust of family members in this or any other respect will damage your career.
Don't align yourself with one family member or branch. Keep focused on what's best for the business, not for a particular individual or branch.
Whenever possible, give credit to the family or a family member. Everyone responds to recognition and praise, a family and its members no less so.
Building a career in a family business can be tricky, but it can be much more rewarding than being part of a large, impersonal corporate organisation.
Peter Hughes is a business and management consultant.