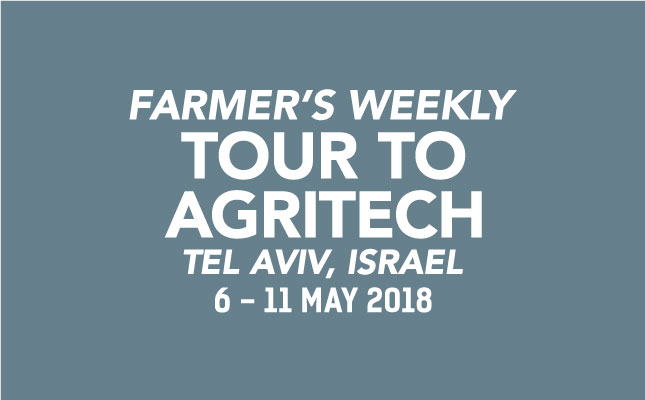 (Bookings are closed) In a changing world, producers have to contend with many growing challenges, including global warning, climate change, extreme weather phenomena, water deficiency, and desertification.
These obstacles require extensive research, profound tactics and durable solutions to ensure long-term sustainability and success. Don't miss the AgriTech Show in Israel where experts will provide advice and solutions to these enduring problems.
Tour includes:
Economy class return flights to Tel Aviv, Israel via Istanbul, Turkey on Turkish Airlines;
Travel insurance;
Airport taxes;
Transfer from airport to hotel;
Hotel accommodation, including breakfast for the duration of the tour;
Guided tour of Tel Aviv;
Gala dinner on 7 May;
Entrance to AgriTech Show;
Farm visit.
Tour excludes:

All domestic flights and other transport in South Africa;
Airport parking;
Lunches and dinners on Tuesday, Wednesday, and Thursday;
All expenses of a personal nature.
Please note:
A valid passport is required, no visa required to enter Israel or Turkey for South Africans.

Bookings & travel information
Yolanda Barkhuizen
021 872 1581 / [email protected]
Enquiries
Marianna du Plessis
063 076 9135 / [email protected]