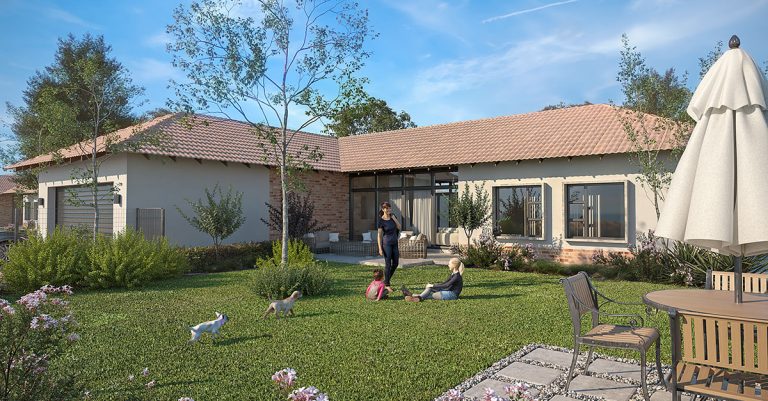 If the past 18-months has taught us one thing, it's that our health and safety is more important than ever.
Having access to medical facilities and security services has become an even bigger consideration after purchasing a new property, especially when it comes to retirement.
For a large part of the farming community, these conveniences are not the easiest to reach, and leaving the countryside for the city's benefits is simply not an option. Luckily, you don't have to choose between the two at The Retreat Retirement Estate (The Retreat) in Pretoria East.
Since its launch in the mid 2000s, The Retreat hasn't recorded a single home break-in. Security features such as 24-hour security patrols, CCTV cameras, and personal panic buttons give residents peace of mind that they're always protected.
Another benefit of The Retreat is its fully operational on-site Frail Care Centre. Equipped with 105 beds, 24-hour emergency services and leading medical professionals, the facility ensures that there's always a helping hand nearby.
Style and space
When it comes to style and space, The Retreat's offering is unparalleled, boasting impressive two- and three-bedroom homes with spacious pet-friendly gardens and exceptionally crafted finishes and fittings.
What's more, as The Retreat is conveniently located close to the Hazeldean Valley, residents have farmer's markets, cycle trails, and even a local brewery right on their doorsteps.
Inside the estate, residents can enjoy music evenings, book clubs, braais and delicious food at the restaurant. What truly makes The Retreat unique is that it has been developed to accommodate a healthy and active lifestyle with three indoor swimming pools, a fully equipped gym, and a pilates and yoga studio.
Retiring at The Retreat doesn't mean settling down. It's only more reason to keep going. Whether you're thinking of starting a hobby, discovering a hidden talent, or simply enjoy being connected to nature, The Retreat is the ideal choice for those who want to retire young at heart.
The Retreat's brand-new phase of freestanding two- & three-bedroom homes, starting from R1 999 000, will be launching the weekend of the 14th to the 17th of October 2021. Join the on-site launch at Top Flight Avenue, Hazeldean, Pretoria East or experience it online. Register to be part of this exciting new development by visiting crafthomes.co.za.