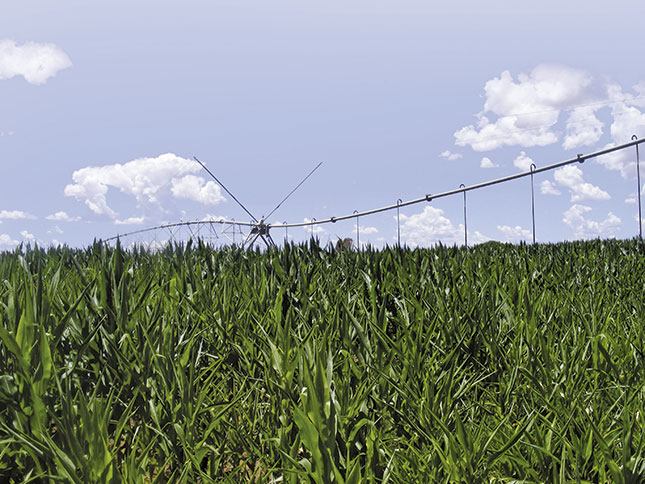 Poor transport infrastructure. Difficulties in attaining credit. Problems with public sector investment. Dilapidated facilities at the port of Beira. These are the formidable difficulties facing farmers in Mozambique's high-potential Beira Agricultural Corridor (BAGC). Yet, as part of its commitment to improve food security and nutrition in the country, the Mozambique government has been focusing on solving these problems, while simultaneously boosting agricultural productivity by improving irrigation and introducing technology to small-scale farmers.
READ:SA's wheat import duty to be revised down by 25%
This was confirmed by Francisco Nhanale, New Partnership for Africa's Development (NEPAD) Business Foundation representative in Mozambique at the recent Comprehensive Africa Agriculture Development Programme meeting in Johannesburg. Major public sector projects are underway to improve infrastructure potential in the BAGC, he says.
But the cost is high. According to Mozambique's ministry of agriculture, the country requires an investment of US$3,1 billion (R32,6 billion) between now and 2017 to ensure that the country becomes self-sufficient in food. And not all projects have proceeded according to plan. The Beira corridor covers 227 000km² and crosses the Tete, Manica and Sofala provinces.
Beira itself is the second-largest port (and city) in Mozambique. It lies in the central region of the country in Sofala, where the Pungue River meets the Indian Ocean. The port was for a long time a major trade point for exports to and from landlocked Zimbabwe, Malawi and Zambia.
The upgrades planned take into account the large mining projects already under construction in Tete – Vale's US$1,5 billion open-cast mine at Moatize and Riversdale's US$800 million development at Benga. These are expected to produce about 13 million tons of coal by 2015 and are already placing additional pressure on the existing road system, clogging the narrow highway with trucks.
Transport
Congestion aside, relying on the roads in the BAGC is simply too costly for farmers. As a result, the Mozambique government turned its attention to repairing the Sena railway, in serious disrepair since the 1975-1992 civil war. Running from Beira, the Sena gets its name from Vila de Sena, the town where a railway bridge once crossed the Zambezi River. Backed by a US$110 million World Bank loan, the task of repairing the 600km line was given to a consortium of two Indian firms and Mozambique's national logistics group, CFM.
That was 10 years ago. Last year, the work done to date was deemed "unsatisfactory" by a World Bank report last year.
"While operational," it stated, the Sena line "requires significant further work to be able to carry the current traffic safely and sustainably". Indeed, the line carried only about three million tons in 2013, less than half the amount originally projected.
The report said the trains ran at a snail's pace along many sections and drivers often had to change points manually. In addition, there was no trunk infrastructure serving farms in the northern part of Tete, south-western Manica and the area east of Dombe. Nonetheless, according to a NEPAD Business Foundation report, upgrading the Sena railway and Beira port would strengthen channels to markets for BAGC farmers, as long as the charges for the use of these facilities were affordable, particularly in the early years of corridor development.
Beira Port
Upon completion of the rehabilitation project at Beira, larger vessels will be able to use the port. Bottlenecks will be lessened and handling capacity will increase from five million to 10 million tons. It is believed this will increase commercial investment in agriculture along the entire value chain – from supporting infrastructure and processing to input supply. With this in mind, the Mozambique government is currently building a multi-million rand grain silo at the port, as well as a wheat grain bulk-handling and short-term storage facility at Nacala. This port is on the northern coast of Mozambique and a terminal for a rail link to Malawi.
With a grain storage capacity of 40 000t, the R321 million Bakhresa grain terminal will be the first modern bulk-handling facility in Nacala. Less than 10% of the grain will be moved out of the terminal on trucks; the remainder will be transported by rail to Malawi.
Private sector investment
Angela Majichi, deputy director at the Instituto Superior Politécnico de Manica, says that private sector investments can ensure that agriculture value chains are co-ordinated properly. However, she adds that these companies face challenges such as market access and logistics, accessing low-cost finance, low yield and ambiguous policy and regulatory systems. For example, there has been increased private sector interest in investing in agriculture in the corridor, particularly in biofuels (sugar for ethanol and jatropha), with more than 80 000ha allocated to investors since 2007. But very little of this land has been put into production.
Other planned investments include Agriterra's 10 000ha cattle estate and abattoir near Chimoio in Manica and Yara International's investment in a fertiliser blending facility at Beira port. According to Dr Victor Faustino, Conselho Empresarial Provincial (CEP) chairperson and NEPAD Business Foundation representative in Manica, a base lending rate at above 15%, on top of which commercial banks typically charge a 3% to 5% margin for agricultural loans, is frustrating farmers in Mozambique.
By contrast, the base rate in South Africa was 6% to 7% at the time of writing. Faustino has called for more flexible lines of
credit and evaluation methods that mirror the reality on the ground. He says that it is almost impossible for small to medium size farmers to pay up to 20% per annum for finance and still generate a profit. However, an initiative has been set up to develop a list of finance institutions in the Beira Corridor and to "get to know the services that each organisation offers and the criteria to access these funds".

Mozambique ground zero – the SA experience
According to Dirk Hanekom, general manager of Agri Gauteng, electricity distribution costs in the Beira corridor range between R107 000/km and R200 000/km. Currently, any farm more than 20km from the main grid system is considered not to be economically viable for commercial production in the short term.
Hanekom says that infrastructure and government policies are an impediment to South African farmers in Mozambique, but he points to the massive upgrade projects, such as the expansion of electricity power lines from Cahora Bassa, as positive signs. However, he adds: "The increasing corruption and lack of performance, together with the government's inability to create a sustainable platform to promote domestic peace and reconciliation are causes of concern.
"But the position is still far better than South Africa."

Some statistics
According to official Mozambique trade statistics, the country currently imports 350 000t to 400 000t of wheat and a similar quantity of rice annually. Maize production in 2012/2013 came in at 1,8 million tons, down 19,7% year-on-year, compared with a previous estimate of 2,2 million tons.
"Looking at the 2013/2014 season, which started in April 2013, we see output rebounding strongly to 2,2 million tons, up 22,9% year-on-year," says one report. Abundant rain in January 2013 caused flooding in southern parts of the country and "preliminary estimates indicate that approximately 153 000ha of crops, including maize, rice, beans and other vegetables, have been lost".
However, it is anticipated that maize yield should reach 1,54t/ ha, which will balance the small loss of crops to the floods.

This article was originally published in the 1 August 2014 issue of Farmer's Weekly.