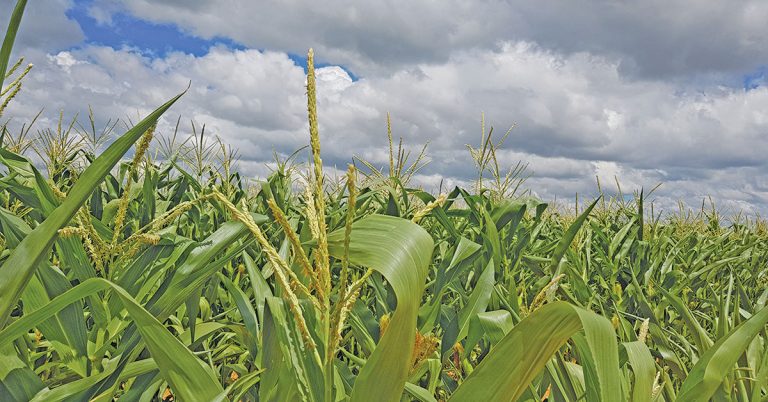 What is the background of Santam Crop Insurance?
Crop insurance in South Africa started in 1929 when a group of farmers in the eastern Free State formed a pool scheme to insure themselves against hail damage.
The scheme has taken many forms since then, leading to the founding of Sentraoes in 1970. Commercial Union Agricultural Services entered the market shortly thereafter, and the two merged in 2000 to form Agri Risk Specialists, which was underwritten by Santam.
Santam bought out the other shareholders in 2003 and rebranded the business unit as Santam Agriculture in 2007.
How competitive is the crop insurance market?
Santam Agriculture is one of six crop insurers in the country and has a market share of more than 50%. One of our greatest competitive advantages is that we have more than 90 years' experience in crop insurance and have data going back to when crop insurance was launched in South Africa.
How has the need for crop insurance changed over the years?
It's difficult to quantify the number of farmers who buy crop insurance, as this fluctuates due to the arrival of new farmers, but also because of small farms being bought out by larger farmers. We therefore look at the areas covered by crop insurance in relation to the areas planted to determine take-up. This has remained relatively stable at about 40% for many years.
What are the reasons for this?
Farmers have a wide choice of how to diversify their risks and manage their risk management costs. Crop insurance is just one of various instruments to help minimise production risks. Other methods include the creation of a contingency fund, the use of hail nets, and production and/or geographic diversification.
Farmers have to weigh the financial impact of each of these options against their risk profile. For example, many farmers cannot afford to be self-insured by creating a contingency fund to cover their entire harvest, so they might end up with a fund that covers part of the harvest while buying insurance cover for the rest of the land (or planting a lower-risk crop on it).
The cost of crop insurance increases with risk. So it might sometimes make financial
sense to use hail nets in areas with a high frequency of hail, if possible, rather than buying crop insurance.
However, hail net infrastructure requires a major once-off capital investment, has to be maintained once established, and generally has a lifespan of 15 to 20 years, depending on the production environment and climatic conditions. Farmers therefore have to weigh up the high cost of hail net infrastructure against the cost of buying insurance annually.
How does the South African market compare with those in other countries?
Insurance cover is well subsidised in many developed countries. The US government, for example, subsidises up to 60% of the premium, resulting in most farmers in that country buying multi-peril cover.
In the absence of such subsidies in South Africa, most farmers settle for named-peril insurance, which is cover taken against specific risks such as hail and frost, whereas multi-peril insurance combines cover for various risks, including drought.
In countries with many smallholder farmers, such as India, the farmers in an area may group together to buy cover. Instead of the insurer going to the area to establish losses on each and every farm, this cover is linked to specific variables, such as temperature or precipitation, to establish a blanket payment that will be divided between all the farmers when the variables reach certain levels.
In South Africa, this type of insurance is unpopular amongst farmers and insurers alike, as it doesn't compensate farmers for their individual losses. A farmer who suffered a huge loss will be compensated just as much as one who didn't suffer to the same extent.
How is climate change affecting insurance premiums?
We continually update our risk data for each area which, in turn, results in either lowered or increased premiums in relation to the change in the threat.
How is the digital revolution changing the crop insurance environment?
The development of new digital technology promises to bring greater efficiencies and, in effect, reduce premiums, but for now it's driving up costs, as this technology is really expensive to develop and adopt, and it doesn't entirely replace assessors.
New applications and systems – such as remote sensing via drones, aircraft or satellites; machine learning; artificial intelligence and GPS – enable farmers to identify differences in vegetative growth in specific areas in their orchards and fields, and some technologies can even produce crop estimates.
We may use satellite technology to monitor production in covered areas when we detect a risk, for example dry climatic conditions, to help us prepare for a drought, both financially and in terms of the number of assessors that should be deployed in the area. But we don't make extensive use of remote sensing, as it still doesn't have the ability to identify the exact extent of the damage. It does make life easier, though, by helping us identify areas that should be inspected.
Do you use any other new technologies to facilitate claims?
Our assessors take photographs and document their findings in real time via their mobile devices while they are assessing damage in field. The data is shared with our insurance specialists, allowing them to request more information as the data is logged, and it is GPS-linked to enable others, including farmers, to verify findings.
Do you have applications that make it easier for farmers to buy cover?
Farmers still have to request a quote from a broker or directly from Santam Agriculture to buy insurance from us, but they can check their details, ask for a quote and download their information via our website.
Over the next two to five years, I foresee that new platforms will become available for them to buy insurance the way they prefer. This, however, should not result in insurance brokers becoming extinct, as many farmers still see the benefit in using a specialist to advise them. Insurance for some crops, such as fruit, is far more complicated than for other crops.
What advice do you have for farmers when it comes to buying insurance?
Farmers should understand their climate-related risks and risk-bearing capacity. Based on this, they should create a risk management plan, which should be updated annually to accommodate changes in the risk profile or risk-bearing capacity.
Farming is highly capital-intensive, with farmers struggling to get back on their feet when they lose everything. Disaster funding is almost non-existent in South Africa, and if you do qualify, it usually reaches you too late. Farmers therefore need to protect themselves and find ways to mitigate risk.
Also, remember that cheap buys are not always best. You should buy the product that suits your farm and production conditions.
Email Schalk Schultz at [email protected].