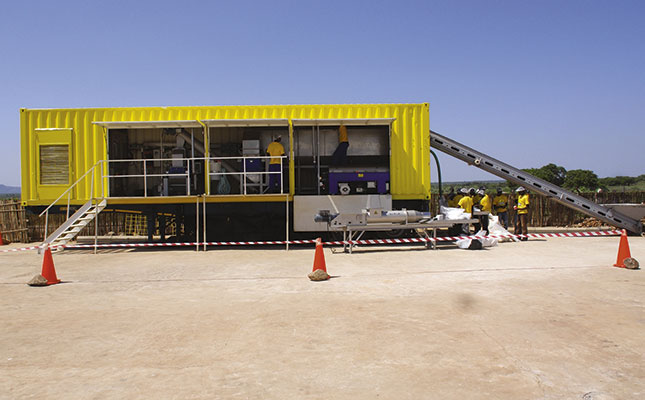 This may have a profound impact on enhancing food security on the continent, while also ensuring better revenue streams for smallholder farmers.
But due to cassava being a highly perishable crop, the development of markets has always been slow. Over the last few years, however, this has begun to change.
READ:Mastercard Launches Mobile Marketplace for East Africa
At the heart of this process is the Dutch Agricultural Development & Trading Company (Dadtco), which was founded in 2002. Dadtco developed and patented technology that enables people in Africa to use a mobile plant to process cassava.
Read: Beer venture benefits Africa
In fact, SABMiller, one of the world's largest brewers, has partnered with Dadtco to develop an innovative process to produce beer by replacing 70% of the malted barley normally used, with cassava cake. This has enabled SABMiller to create the first commercially-produced beer made in this way called Impala. SABMiller has now also launched a cassava beer in Ghana called 'Eagle'.
Suzanne Vlakveld, Dadtco's value chain manager, says: "We have just published a prospectus to find investors who are willing to invest in down-stream companies such as plants that produce starch, flour, syrup or sorbitol – all based on the use of cassava cake. We believe cassava can be the crop to unleash Africa's agricultural potential."
Mobile processing unit
The patented Autonomous Mobile Processing Unit (AMPU) developed by Dadtco is an integrated mobile cassava root processing plant housed in a modified 13m container, and with a self-contained power supply. It can be moved to the different areas where the cassava is produced and normally stays at a particular site for three to four months before moving to the next village.
Thanks to this technology, it is possible to process perishable cassava roots into a high-quality 'cake', an intermediate product containing 45% to 50% less water than the roots and can be stored for six months. This mobile unit therefore significantly lowers the cost of transporting cassava.
Once the cassava root has been sourced from smallholder farmers, processing takes place within 24 hours of harvesting. Processing in the AMPU starts with washing and peeling the roots, followed by chopping, rasping and de-watering, before the cassava cake is produced.
Read: Fertilising your land
Trucks then transport the cake to a centralised drying and refinery plant, also known as a flash dryer, for further processing, as well as to syrup plants or SABMiller's breweries.
Two AMPUs are currently operational in Mozambique and one in Ghana. Dadtco also has a HQCF factory in Nigeria, where three AMPUs supply cassava cake to the processing facility. A second factory will go into production next month.
Producer prices
Asked about producer prices Vlakveld said: "Depending on location, we are paying farmers US$50 (R500) to US$70(R700)/t. Currently, Nigerian farmers produce 20t/ha to 30t/ha without too much investment. When using fertiliser on new, improved varieties, yield can reach 60t/ha."
According to her, the greatest benefits farmers derive from working with Dadtco are:
Having a guaranteed market.

Being able to sell all their cassava at once, allowing them to replant in an efficient, commercialised pattern. Traditionally, cassava farmers sell small quantities throughout the year and farmers must store surpluses. 

Farmers receive immediate cash payments. 
Email Suzanne Vlakveld at [email protected] or Renske Franken at [email protected].
This article was originally published in the 17 January 2014 issue of Farmer's Weekly.