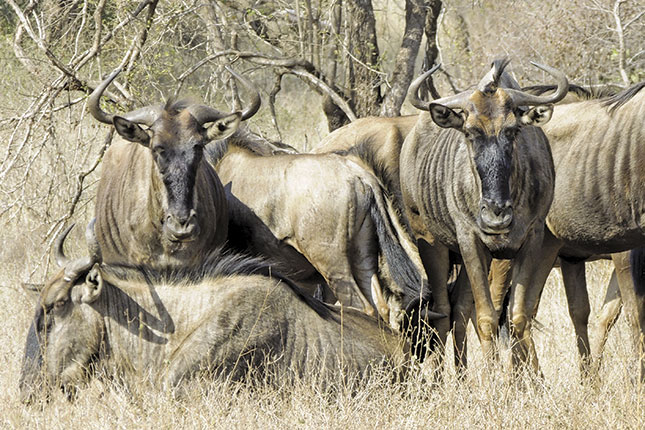 Creating a full picture of South Africa's game export market is difficult; exporters guard their statistics like trade secrets. However, a picture is beginning to form of an industry that is struggling to build itself up again after the EU's ban on meat exports. Poorly managed foot-and-mouth disease (FMD) zones resulted in South Africa being banned from exporting game meat to countries in the EU from early 2011, a move that cost the country hundreds of jobs and millions of rands.
READ:Ensuring the success of your agritourism business
In addition to job and financial losses, South Africa's food security has been affected: every 1kg of game meat exported allows for the importation of 3kg of beef, says Dr Peter Oberem, president of Wildlife Ranching SA and founder of animal health company, Afrivet.
Officially, South Africa has an estimated 10 000 game farms, but with some farms accounting for three or four title deeds, 3 000 is a more realistic figure. Local hunting contributes R7,5 billion to the country's economy, with a third of that spent on the actual game. An estimated 100t of meat is hunted locally every year.
South African Revenue Service (SARS) statistics show that prior to the ban, the country exported almost two million tons
of game meat to EU countries annually, and estimates suggest that the EU can consume almost 200 000t of game meat a year. "It felt that we were dropped by state vet services," says Oberem. "Surveys in the field to pick up FMD weren't done properly. In some places, the fence was so badly destroyed that farmers had to point out where it used to be."
The fence referred to is an 84km-stretch dividing Mozambique – an FMD-infected area – and South Africa. Its neglect resulted in the spread of FMD into South Africa, and the subsequent ban. According to Oberem, the process of deboning, maturing and vacuum-packing FMD-infected meat results in pH levels dropping to around 5,8, which kills the virus. Although theoretically acceptable, importers in EU countries do not regard the process as sufficient.
In February last year the World Organisation for Animal Health (OIE) lifted the ban and declared South Africa FMD-free. Since then, the OIE has issued a positive report on measures being taken by the Department of Agriculture, Forestry and Fisheries (DAFF) to ensure that the country remains FMD-free.
Feeling the effects
In a typical year before the ban, exporting farmers hunted nearly 50 000 springbok, 5 000 blesbok, 2 000 blue and black wildebeest, and 1 000 kudu, says Piet Neethling, managing director at venison producer Camdeboo Meat Processors and chairperson at Game SA, a body representing South African game meat exporters.
"The whole market exported R70 million of game in 2010. I don't know if the local market now even reaches R10 million per year," he says. Neethling admits that he and his company did not believe the 2011 ban would last, and realised too late that it would. "We were slow out of the blocks and had a bad year," he says. "Our biggest losses were our staff. We lost 700 people who worked as harvesters and we also lost positions in our factories."
Local markets
Following this, Camdeboo Meat Processors positioned themselves specifically as sellers to local supermarkets Woolworths and Pick n Pay. The company also increased its marketing of zebra, an animal immune to the disease, to European buyers. Currently about 90t of zebra meat is exported annually.
Charl de Villiers heads up the game marketing division at the Mosstrich Group in Mossel Bay. Before the ban, Mosstrich exported springbok, kudu, blesbok and to a lesser degree, eland and gemsbok. De Villiers recalls that in the past the EU would halt exports for short periods, during which time most exporters would focus on local sales, returning to exports once a ban was declared void.
Between 2008 and 2010, Mosstrich harvested an average of 331 zebra amounting to 46 427kg per year. Other game statistics from the company show that 40 336 antelope were harvested in the same period, amounting to 883 846kg. Between 2011 and 2014, when the ban was in full swing, Mosstrich exported 964 zebra (172 622kg) and shot 355 other animals, totalling
108 761kg, for the local market.
After the latest ban, Mosstrich realised it had to establish a local market. But this has brought its own set of problems, mainly financial: gross profit on local sales is 10% to 15% less than on exports. Competition with local recreational hunters is also problematic."South Africa has no laws for local game meat," he says. "A local Spar may buy from anyone. A hunter can shoot from a bakkie and process the meat in his garage."
Although DAFF has tried to regulate the process, there are loopholes, according to De Villiers. However, he adds that supermarkets have recently become pickier, especially after scandals relating to the contents of meat products not being declared. Nowadays, most supermarkets tend to play it safe by buying from registered suppliers.
This has benefited companies such as Mosstrich who harvest to EU standards, which include, among others, the presence of a state vet during slaughtering, traceability and critical hygiene criteria.
Hunting industry not immune
Game harvesters and cullers have also suffered the results of the ban, and cullers who did not think fast had to look for work elsewhere. Ben Bruwer from game harvester Vasvat Skietspan says that following the 2011 ban, the company was forced to diversify. Bruwer is involved with professional game harvesting, selective game capture, night harvesting and problem animal control, and has been harvesting game full-time since 2008.
Before the ban, the company had 13 teams that harvested game meat, but this has shrunk to no more than four teams in the entire country. Like local exporters, Vasvat Skietspan had to branch into local markets. "We have distributors in Johannesburg, Nylstroom and Marble Hall. Vasvat Skietspan does all harvesting to EU standards. But it has been a challenge," says Ben.
In 2010, the company harvested 467 692kg, with 239 692kg bound for the export market. Then the EU ban kicked in and in 2011 they harvested a mere 197 335kg for mostly the local market, with only zebra allowed for export.
Since then, the local market has grown and in 2014 they harvested 354 412kg, with 30 000kg of zebra being exported. De Villiers says that the road ahead may still be rocky. "We'll try to export to our previous clients, but in Europe, wholesalers plan ahead and if something has not been on a European menu for a long period, people forget."
Although game meat is exported to Africa, the rand value of this meat is much lower than that bound for Europe, because a prime cut on a European menu is regarded as a delicacy. In addition, the amount of game available for export is not yet certain.
"There has been a drought since 2011 and farmers moved game. The current market is untested," says De Villiers. This year, the EU will send a task team to carry out a final inspection of South Africa's FMD status, and the fence between Mozambique and South Africa is earmarked for repair this year.
The potential
Last year Dr Maretha van der Merwe completed a PhD on a proposed meat scheme to deliver game meat locally. Her studies were done jointly through Stellenbosch University and Tshwane University of Technology. Her statistics show that game meat has a R3 billion export potential and that game farms in South Africa have transformed 25 million hectares of marginal land, with little water, into blooming operations.
The Waterberg area alone has the potential to provide 3 000t of game meat annually. New Zealand is South Africa's direct competitor to the EU market. That country exports R3,4 billion worth of meat a year, the majority of it deer venison. New Zealand's exporters work together under one umbrella company that markets its meat, a move that some say local exporters could learn from.
Email Dr Peter Oberem of WRSA at [email protected]
Email Piet Neethling of Game SA at [email protected].
This article was originally published in the 27 March 2015 issue of Farmer's Weekly.