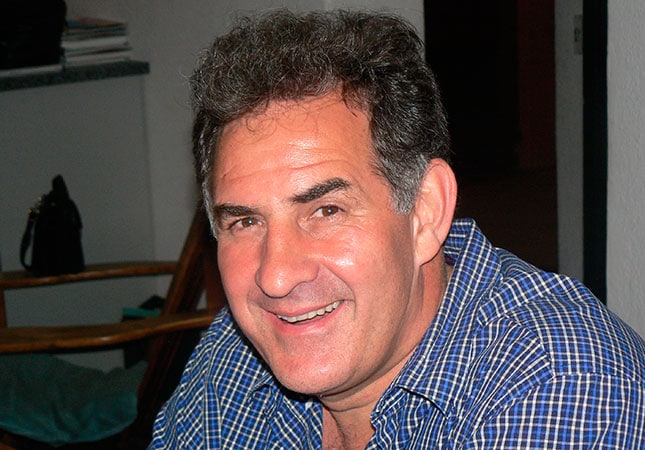 The period before the start of South Africa's 2014 citrus export season saw intense lobbying and visits to various stakeholders in Europe – and this has continued after exports commenced in mid-March. The dispute led to the European Union's (EU's) Standing Committee on Plant Health (SCPH) deciding at the end of April that it needed more time to formulate its position for 2014 on citrus black spot (CBS).
READ:Empowerment in the Kalahari
Although South Africa expanded its citrus exports in 1992 to include the four Mediterranean countries that also grow these fruit types – Spain, Portugal, Italy and Greece – CBS has never spread from South Africa to the EU. However, the EU declared CBS a phytosanitary measure in 1993, resulting in the interception of fruit that showed signs of CBS upon arrival in Europe.
As can be seen in Table 1, there were 33 interceptions on late oranges from South Africa in 2013. On grapefruit, navels, soft citrus and lemons, South Africa's existing CBS Risk Management System (RMS) worked well in 2013, resulting in only two interceptions. This system, introduced in 2000, has been constantly improved.

Strict management
Last year, the EU's stance on strict measurements for imported SA citrus culminated towards the end of the export season in a ban on citrus from most of South Africa's summer rainfall regions. Imports from CBS-free areas were not affected. CBS-free areas include the Western Cape, 11 districts in the Northern Cape, five in the Free State and two in the North West.
Since the ban applied only to the 2013 season, the EU assessed the situation again for the 2014 season. At the end of April, the SCPH indicated that a decision and announcement would follow within a month. The jury is still out on whether the EU will accept stricter self-regulation measures as adopted by the Citrus Growers' Association of South Africa (CGA), or announce new requirements.
Lobbying
Deon Joubert, the CGA's recently-appointed special envoy: market access and EU matters, said that in March 2014, Pieter Nortjé, chairperson of the CGA, had accompanied him on visits to Europe to lobby support for continued access for SA citrus to the EU. Their goals had been to probe and assess the EU's possible CBS measures on SA's exports and to address misinformation.
"Apart from visiting two EU member states, Belgium and Spain, we visited the European Commission, European trade representatives, the five main grower organisations in Valencia, Spain, some agricultural ministries, as well as the SA Missions and Embassies in Brussels and Madrid," Joubert explained.
According to him, the CGA and local growers had worked hard to get South Africa's house in order, and had communicated these steps during their visits. This has been followed up with regular updates. "We took a serious and honest look at the risk profile pertaining to the spread of CBS through SA citrus exports," said Joubert.
Based on interception records of the past five years, a CBS risk towards the second part of the season became apparent. Interceptions on arrival in the EU normally increase in August, September and October every year, and are concentrated in September and October. Fruit takes about four weeks from being packed to arriving in the EU.
Therefore, it is fruit packed after the middle of July (after week 29) that accounts for most interceptions.
Records (Table 1) also reveal which type of SA citrus fruit pose the most risk. Citrus is divided into four types: oranges, grapefruit, lemons and soft citrus (mandarin types). Oranges are further divided into navels and other oranges here at home, but interception notifications do not differentiate between these types.
This indicates that South Africa must take preventative measures with late export orange consignments (September and October). Because the commitment of SA's growers to assist with the mitigation of the CBS risk on EU fruit exports remains the first line of defence, the CGA requested them to withdraw risky orchards suspected of creating CBS problems from exports.
A total of 1161 orchards (102 last year) have voluntarily been withdrawn to remove a major part of the risk during the 2014 season. Apart from using existing risk management measures, the CGA introduced five additional measures to be applied from the middle of July to deal with late export oranges:
RegistrationL: 

Unless orchards meet the registration requirements applicable to all citrus types for export, plus these additional requirements, the registration of all orchards of oranges will be suspended at the end of week 29. 

Past record: 

If orchards of the citrus-type oranges do not have a 'clean record' for the 2013 export season, they will not be eligible to be registered for export to the EU after the end of week 29. Export orchards must not have been recorded on the alert or blacklist for the past season.

Ethephon testing: 

A condition for the registration of orchards of the orange type is that they must have been tested for CBS using the pre-harvest ethephon test. The testing must have been conducted by an official. 

Orchard inspection: 

In addition to the ethephon sampling and testing procedure, all orchards 

of the specific orange 

types must be inspected for fruit with CBS symptoms. This will be conducted within two weeks of harvesting.

Non-compliance: 

Should harvested fruit from an orchard that has been registered (oranges harvested after week 29) show CBS symptoms in an official inspection, the orchard will be deregistered and not be eligible for potential re-registration for the next season without evidence of suitable remedial action having been taken. 
However, these additional measures do not apply to other citrus types or to all citrus types from pest-free areas (PFAs). Joubert says that these measures have been communicated and the CGA has received excellent reviews and feedback that they are scientifically sound and practical to detect remaining CBS. He added that if the EU were to introduce draconic measures to impede fair trade, it would cripple South Africa's important citrus industry.
"A total of 120 000 South Africans work on citrus farms. With a dependency ratio of 1:10, it means that 1,2 million rural South Africans depend on our continued citrus exports." Moreover, citrus exports also create jobs for those who handle the shipments and trade. According to Joubert, the University of Wageningen in the Netherlands had indicated that an EU ban on SA citrus could be more detrimental for Europe than for South Africa.
This country remains the EU's biggest source of imported citrus. At the recent Cool Logistics Conference in Cape Town, it was stated that 30% of the EU's citrus imports came from South Africa in 2012 but amounted to only 5%
of the EU's net supply – that is, the balance of its own production plus imports minus exports. In 2011, the EU imported 539 226t citrus from South Africa, 583 406t in 2012 and 642 614t in 2013. The estimated 2014 harvest figures are in Table 2.

Spanish citrus
South Africa's mandarins, a citrus type that contains no CBS, are regarded as sought-after and posing competition in September and October for Spain's early season. Due to stiff economic conditions and severe austerity measures, this might be an important contributing reason for the EU's hardline approach.
Joubert said it was clear during the CGA visits that the SA CBS issue had escalated to a high political awareness. There was also a poor understanding of South Africa's risk management system and other relevant aspects on progress made in containing CBS.
He was hopeful that a fair amount of progress and understanding could be attained by presenting regular updates to the EU, and by being transparent to ensure continued access to EU export markets.
Phone Deon Joubert on 021 976 5860.
This article was originally published in the 16 May 2014 issue of Farmer's Weekly.