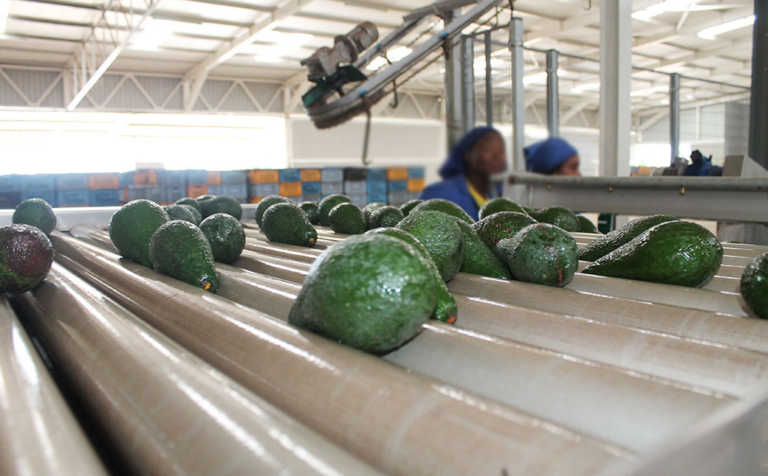 Make hay while the sun shines' would probably describe the operational strategy of most agricultural operations such as fruit or vegetable packhouses and produce processing facilities.
During the season, production comes first, and maintenance activities simply have to wait until the crop has been fully processed.
This end-of-season approach seems to contradict the preventative maintenance system most often associated with food safety management systems.But the good news is that end-of-season maintenance can be preventive in nature, provided the programme is well-planned, coordinated and executed.
Stage 1: plan for the shutdown
The great US statesman and scientist, Benjamin Franklin, was supposed to have said, "If you fail to plan, you are planning to fail." Despite a lengthy off-season (up to several months in some cases), which should allow more than adequate time for effective maintenance, starting up again often looms with much of the maintenance unfinished.
Here's how to address this problem:
Ensure that a managerial- level decision-maker is on hand to address all considerations and confirm the final scope of work. It's common to discover additional work that needs to be done once systems are disassembled or equipment is more accessible. Communication is essential, and food safety should play a pivotal role in any decision.
Review the lessons learnt from previous shutdowns.
Budget for unforeseen expenses.
Involve contractors from the outset, so that everyone is on the same page.
Keep a detailed list of maintenance items during the season so that important issues are not neglected. This list should be discussed at production and food safety meetings.
Stage 2: Get the order right
The team available determines the order in which things will be done, and assigns responsibility for tasks. The order of start-up is also essential in determining the order of maintenance. Here is a useful list:
Cleaning after maintenance is critical, and this may require that certain tanks, lines and pumps be operational to provide the raw materials for the cleaning processes to occur, for example in fruit or vegetable processing facilities. All these steps should be clearly and efficiently defined.
Ensure that all employees have detailed instructions, as this may be their first shutdown.
Don't conduct any normal maintenance activities, as these can jeopardise the budget and time allocated.
If the shutdown is to take place only in one section of the plant, such as a single processing or packing line that may not be in season (the mango or guava lines during the citrus season, for example), protect the rest of production from any contamination from maintenance activities. Plan additional hygiene audits, and monitor contractors for adherence to hygiene protocols such as protective clothing and handwashing.
Stage 3: Use the correct tools
To save time, it is important to clearly communicate to all employees the details of the shutdown and the requirements for maintaining hygiene.
A key factor here will be the use of appropriately certified food-safe lubricants in areas of the plant where incidental food contact could occur.
Ensure that the products you use meet international standards, are prudent from a health and safety perspective, satisfy HACCP (hazard analysis and critical control point) criteria, and are certified as suitable for use in a food facility.
As an example, one such certification scheme uses the following classifications for food-grade lubricants and releasing agents:
H1 – lubricants acceptable for use in and around food processing areas, where incidental food contact may occur.
H2 – lubricants that may be used only where there is no possibility of food contact in and around the food processing areas.
H3 – lubricants containing soluble oils, which are generally used to clean and prevent rust on hooks, trolleys, and similar equipment.
3H – non-toxic releasing agents designed specifically for use on surfaces that come into direct contact with food.
Stage 4: shut the plant down
At this stage, the team can commence with shutdown. Bear in mind that when a shutdown involves clean rooms or a hazardous environment, it may be necessary to develop site maps and signage, which are updated daily, to inform employees and others about areas that are off-limits.
As an extra precaution, use security personnel to monitor critical access points, and keep the following in mind:
Do not neglect safety practices. In fact, pay even closer attention to them, as there will be contractors on site.
Do not neglect food safety activities simply because a shutdown is in place.
Dispose of waste, used oils, paints and other materials in a responsible way to ensure there is no environmental contamination.
Carry out a daily clean-up of the plant to minimise physical contamination and ensure it is as neat and hygienic as possible for start-up. Conduct housekeeping and hygiene inspections and ensure that your team stays on track.
Keep daily records of all activities conducted, problems encountered and steps taken to resolve these. These records will contribute valuable input for the following year's shutdown.
Stage 5: Starting up again
Here the team should be able to celebrate a series of small successes as the systems are started up and (hopefully) begin to run smoothly again. This phase is the 'moment of truth', so make sure that all issues are completely resolved. Remember that no errors are insignificant, or without consequence.
The Handover
There are two steps in this final stage. First, carry out an inspection of all equipment that will be in contact with products and could not be inspected during shutdown.
Second, arrange for the food safety staff and a health and safety team to conduct a complete and thorough inspection to ensure that the plant is ready for both products and employees.
The plant is now ready to resume operation.
For more information, email Linda Jackson at [email protected],
or vist foodfocus.co.za.