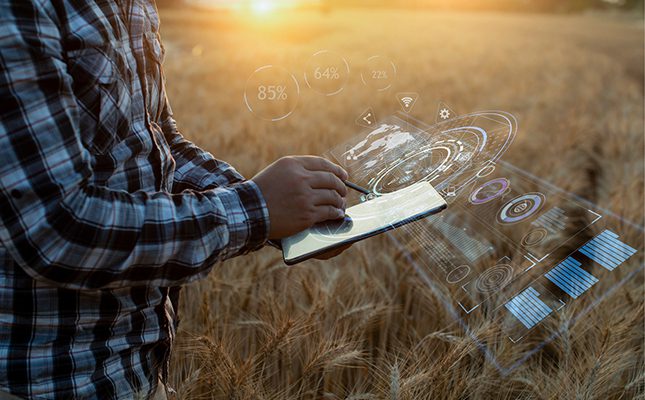 Despite South Africa's agricultural value chain, which contributes between 10% and 12% to the country's overall economic output and being fraught with challenges, it still offers immense opportunity.
The sector is one of the few that have thrived since the Covid-19 pandemic because of high crop prices and demand as well as high export activity, with agricultural exports reaching a new record of $12,8 billion (R234 billion) in 2022. But relentless Eskom blackouts, higher interest rates, poor infrastructure, service delivery failures, geopolitical tensions and now the government's controversial draft water regulations are pushing the sector to the brink.
According to Stats SA, agricultural output fell by a substantial 12,3% in the first quarter of 2023, and the latest Agbiz/IDC Agribusiness Confidence Index has recorded the lowest reading for the past two quarters since the second quarter of 2020.
While many of these challenges are out of the sector's hands and require a sincere commitment by the government to rebuild the economy and a systematic approach to achieve this, the players in the sector need to find ways to manage the complexities within their control. John Hudson, Head of Agriculture at Nedbank Commercial Banking says that one of these ways is to seek out the right partnerships to support and help them grow.
'Choosing the right financial partner is particularly important in helping agribusiness owners navigate the ups and downs of this challenging environment and support their long-term growth aspirations.'
'At Nedbank, our agricultural specialists have a deep passion for the sector and by taking a long-term view and applying a relational, client-centred approach, we're able to gain a full understanding of the unique risk drivers and mitigation strategies of agribusinesses. Combining this with client-specific pain points and needs, we can design sustainability-focused solutions that are underpinned by Nedbank's overarching purpose to do good for individuals, families, businesses and society,' he says.
Hudson adds that Nedbank is deeply committed to contributing to a growing, competitive, transformed and climate-resilient agricultural sector, which is why they are among the market leaders in financing sustainable solutions across the entire value chain. 'Incorporating sustainable business practices into growth plans ensures that clients make a meaningful impact on the economy and environment while also remaining competitive and relevant.'
In collaboration with its many sustainable solution partners, Nedbank has developed affordable financing across a spectrum of requirements, including energy security, water efficiency, shade netting, waste and recycling, soil health and sustainability finance. 'Our tailored sustainability funding enables clients to prioritise and implement structures to improve efficiencies in their businesses.
Among others, we offer extended terms matched to the payback period of financed equipment, cash flow neutrality where future cash flow improvements are considered, and opportunities to qualify for tax incentives.
Aside from enabling a growing and resilient agribusiness, Nedbank partners with its clients
to ensure that their legacy remains intact for many generations to come. 'We help guide growth by unlocking the right funding to suit each client's requirements and circumstances, whether for diversification, market expansion, investment, or transformation and inclusive growth purposes. And by offering effective ways to sustain their cash flow requirements to strengthen their capacity to respond to seasonal and cyclical changes, we enable our clients to minimise potential adverse effects on their bottom line.'
Hudson says that this holistic approach, together with leveraging technology to its full extent and harnessing the power of the right partnerships, means that Nedbank can cater to the evolving needs of our rapidly changing agricultural sector. 'We believe that, together, we can achieve more. That's why we partner with leading stakeholders in the sector, like WWF-SA, Agrico, SA PALS, neXgro and Hohm Energy to gain insight into on-the-ground challenges and opportunities to unlock the full potential of South Africa's food value chain.'
Think bigger.
Think Nedbank Commercial Banking.
For more information, email [email protected], or visit business.nedbank.co.za