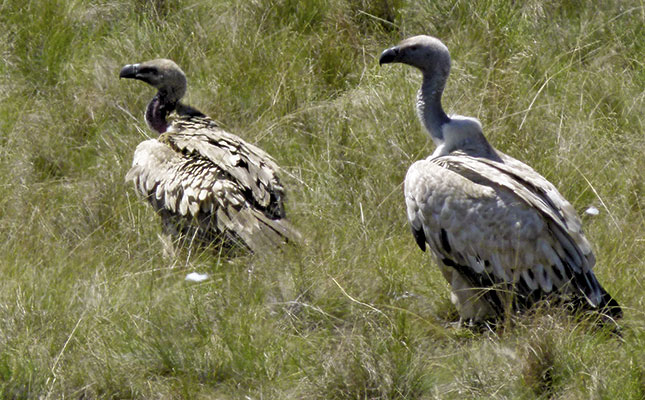 A recent study has found that while carcasses of cattle treated with carprofen were generally harmless to vultures, this did not totally eliminate the health risk posed to these often critically endangered carrion birds.
The study of the effects non-steroidal anti-inflammatory drugs (NSAIDs) had on southern African vultures was conducted by researchers from the University of Pretoria, the United Kingdom, and various conservation partners.
A statement by vulture conservation organisation VulPro said that carprofen concentrations at injection sites in cattle were often extremely high. Vultures that fed on carrion from here showed severe kidney and liver damage and died as a result.
"In summary, some vultures will die from eating some carcasses of cattle treated with carprofen. So far, only one common drug, meloxicam, has been shown not to kill vultures at the maximum level of exposure in a carcass. Tens of drugs belong to [the NSAID] family and the toxicity of most remains unknown," said VulPro's statement.
The conservation organisation pointed out that diclofenac, another NSAID, had already been found to be highly toxic to vultures. The widespread use of diclofenac to treat cattle and buffalo in south Asia had been responsible for "catastrophic population declines in vultures in that region," said VulPro.
"We cannot afford to lose any [vultures] to carprofen or any other known unsafe NSAID," said VulPro founder Kerri Wolter. "Carprofen should not be used to treat livestock in regions where the carcasses of these livestock are provided to vultures."