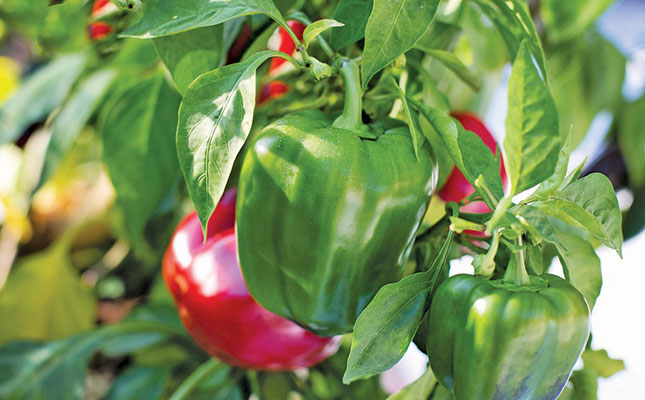 Market trends can be fleeting, and any business would be remiss were it to change direction and invest in fads without a clear idea about the longevity of the public's interest.
This is especially true of agriculture, where return on investment is often realised years into the future.
Amongst the changes in economic activity seen over the past few months as a result of the coronavirus disease (COVID-19) lockdown has been a noticeable increase in the consumption of fresh produce.
Upon closer inspection, however, it appears that demand for certain fresh produce items has been increasing for quite some time, as consumers re-evaluate their eating habits and make permanent changes.
However, contrary to the laws of supply and demand, which normally see the price of a product going down as supply increases and vice versa, most of the products that have shown the highest price increases have also experienced a surge in production.
Another development worth noting, according to Jaco Oosthuizen, CEO of the RSA Group, is that thanks to improvements in farming operations due to new technology, farmers are now able to provide certain produce year-round.
"This increases demand significantly, because as more products are available, more consumers are including them in their diets on a more regular basis, instead of just
from time to time when the product is available. And because the supply has grown, so has the demand, keeping prices stable, and in some instances increasing them."
The top five
Asked to list the five products that have experienced the greatest price increases on fresh produce markets since 2015, the RSA Group places ginger at the top, followed by red peppers, blueberries, cauliflower and lettuce.
The trends driving the demand for these specific commodities can be applied to many other fresh produce items, which could also increase in price in due course.
Oosthuizen explains that the growth in these categories can be attributed to a change in consumer behaviour and a greater emphasis on personal well-being.
"This is proved by the probiotic benefits in produce such as ginger, red peppers and blueberries," he notes. "There's also an international move towards 'superfoods', one of which is blueberries."
In addition, the Banting diet trend increased the need for carbohydrate replacements such as cauliflower and broccoli. As these vegetables gained popularity among Banting enthusiasts, people who did not follow the diet also tended to buy them more often.
"As more recipes emerge using cauliflower as a rice or pasta replacement, we find the demand increasing," explains Oosthuizen.
Red peppers
Availability has also played a role in the increase in demand for red peppers. "At one stage, red peppers  were few and far between in a sea of green peppers," says Oosthuizen.
"Then consumers were introduced to the 'robot' pack, with a green, yellow and red pepper. Today, red peppers are far more widely available."
Lettuce, too, has been in greater demand, which he attributes not only to a healthier lifestyle, but to innovations within the category as well.
"Many varieties of lettuce have emerged over the past few years, from differing colours and leaf shapes to living lettuce that comes with its roots intact and has a longer shelf life as a result," says Oosthuizen.
"Some of the best lettuce farmers don't even plant the crop in the ground any more, but farm it undercover in the air, which eliminates the risk of hail and adverse weather, making lettuce available more consistently."
According to Kandas Cloete, horticultural specialist at the Bureau for Food and Agricultural Policy (BFAP), the prices of sweet pepper and lettuce have increased since 2015, mostly due to high demand and, at times, constrained supply.
"Lettuce and sweet pepper are produced in different parts of the country, where weather conditions allow for different marketing windows throughout the year," she says.
"In the case of lettuce, as supply has decreased, prices have increased. As supply to the local market has trended downwards, the figures suggest this is driving prices higher.
"Supplies of sweet pepper have been volatile, with noticeably lower volumes in late 2016 and early 2017. However, 2018 and 2019 showed greatly improved volumes, with prices holding firm, suggesting strong demand for the product."
Cloete also points to avocados and grapes as products that have seen an increase in demand (and price).
"Avocados have a tendency towards an alternate bearing cycle, with a large crop one
year followed by a smaller crop the next year," she says.
"This causes a variation in volumes available on the local markets, which affects the
price. But the health benefits associated with avocados have had a positive effect on demand, which has increased substantially in recent years, both domestically and on the export market."
Table grapes
Turning to table grapes, Cloete says that while the industry is primarily export-orientated, a small volume of the crop is sold locally.
"Typically, the first produce of the new season is well received locally, with higher prices than when the season is in full swing and supply is high," she explains.
"The industry constantly adapts to new consumer tastes and preferences, and producers carefully decide which cultivar to plant when establishing new vineyards. This has led to price increases as consumer satisfaction, and therefore demand, has risen."
Niche products
While price increases in mass-produced commodities have a major effect on the market, niche products, sold in smaller volumes, are a good indicator of consumer interests.
The BFAP lists dragon fruit, custard apples, peanuts, stir-fry vegetables and red cabbage as the highest-performing niche produce sold on the local fresh produce markets.
A relative newcomer, dragon fruit has been been cultivated commercially in South Africa for only a few years, and has been available locally only since 2017. The novel appearance of the fruit and its superfood status are driving both prices and consumption.
Cherimoya, better known as custard apple, is a subtropical fruit grown locally, with volumes per annum dependent on the flowering time. This is difficult to predict and results in small volumes, but high prices.
Volumes of red cabbage, Cloete notes, have shrunk significantly from 2015, while total revenue has remained fairly constant.
Demand for broccoli, she explains, has been driven by this vegetable's health benefits, with prices trending upwards while supply has also increased.
She adds that stir-fry vegetables, which are typically offered as a handy, pre-packed assortment, have also increased in popularity and price due to their convenience.
Finding the right marketing strategy
The popularity of a fresh produce item and the consequent price increases depend largely on the consumer's awareness of the particular product and the repertoire of recipes in which to use it.
Oosthuizen notes that lines of produce that have been branded are seeing some of the largest increases in consumption and price.
"Fresh produce branding is gaining momentum and this, coupled with marketing, plays a big role in increasing value," he says.
"Branding assists in creating trust in a product and allows the farmer or brand owner to connect with the customer and drive up demand.
"But your brand is only as good as the packaging and contents. Consistency plays
a role in the perceived value, as does the notion of whether a farmer has added value. There's a place for generic advertising, but people want to connect with the producer."
Oosthuizen adds that if per capita consumption increases and the product is available year-round, high demand is sure to follow.
It would seem that farmers have been paying attention to fresh produce trends, and producers are chasing more value per square metre.
"But what makes the figures interesting is that a farmer will not necessarily be successful chasing only novelty items with high value," he adds.
"You need sufficient volumes to tap into the export market, which is where much of the value lies. Overall, it's still the big lines making money."
He cautions that, in light of recent market disruptions, farmers also need to be aware of the impact of global disasters or pandemics such as COVID-19.
"So many products came under pressure because they were used predominantly
in the hospitality sector," he says.
"With those markets closing during the lockdown, sales disappeared overnight.
You need to consider how this type of event will play out in the future."
Resources to capitalise on trends
Oosthuizen says that it is the larger, well-established farmers who have the cash flow, knowledge and experience to invest in new products and capitalise on trends.
"Spotting a future trend is not easy," he adds.
"We've seen businesses that have been around for several generations being able to cash in on new trends, because they seem to have a better understanding of the industry and years of watching sales go up and down. This kind of knowledge brings with it an ability to see patterns.
"The size of such a business also makes it more feasible to try something new," notes Oosthuizen.
"Agriculture is a long-term investment. It's not just a bandwagon you jump on overnight.
"But if one thing is clear, it's that 'fresh' is on the move!"
Email Jaco Oosthuizen at [email protected], or Kandas Cloete at [email protected].