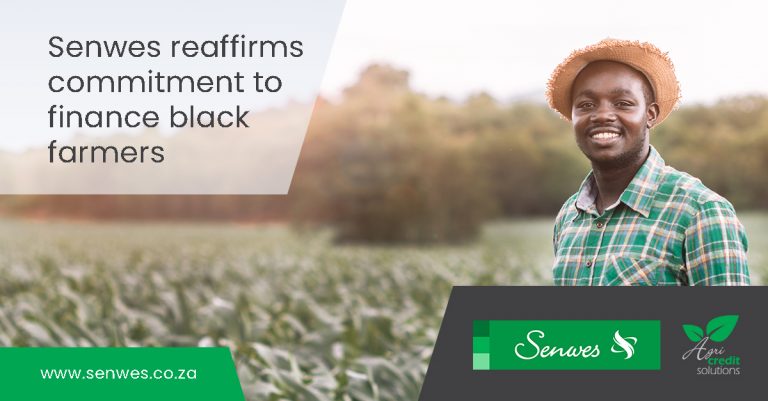 After the successful approval of the merger between the Senwes and the Suidwes Group during 2020, Senwes is currently in the second of three years emanating from the merger approval conditions, in which Senwes is required to extend material financial assistance to black farmers.
In terms of this condition, Senwes will once again provide production loans to black farmers to the value of at least R20 million for the upcoming season.
Senwes is committed to providing production loans for (but not limited to) grain and cattle farming to qualifying black farmers in terms of, and subject to, the group's credit policy and accompanying qualifying criteria.
In this regard, Senwes will extend finance to qualifying farmers on commercial credit terms (payment of interest, security requirements, fixed repayment terms, and other conditions).
Applications will be limited to farmers farming in the Senwes and Suidwes operational areas. Black farmers interested in applying for credit for the 2022/23 winter production season can contact Julias Ramohlabi on or before 31 March 2022. Phone Ramohlabi on 018 464 7300, or email him at [email protected].
Disclaimer: This is a paid-for promotion and does not necessarily reflect the views and opinions of Farmer's Weekly.