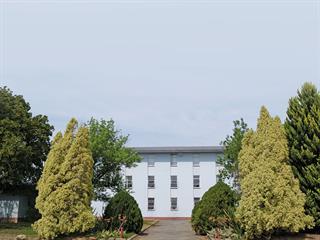 It is often said that community is the lifeblood of an institution. For Winterberg Agricultural High School, located in Fort Beaufort in the Eastern Cape, this is especially true. After being forced to close its dairy facilities and piggery two years ago to save on labour costs, the school came to rely heavily on the support of parents and past pupils to continue providing a well-rounded practical farming experience.
The school not only managed to do this but has since re-opened its piggery, broadened the scope of experience on offer at the school and developed its farm into a small but financially sustainable business. Established in 1972 on the 1 400ha Winterberg Farm in the Kat River Valley, the school offers the country's standard school syllabus as well as agricultural subjects. A senior certificate is available for both, allowing pupils to pursue any career path at tertiary level.
Approximately 600ha of the farm is included in the Fort Beaufort Kudu Reserve. School infrastructure includes the school building, sports facilities, workshops, farming infrastructure, and an adjacent hostel where pupils from outside Fort Beaufort are accommodated. For school principal, Amanda le Roux, having accommodation on the farm is an advantage for pupils, and they are encouraged to get involved in farm life.
"The hostel naturally offers the children the unique opportunity of incorporating farming activities into their schooling, as the farming activities form an integral component of the agricultural study course," she explains. "Learners are even permitted to keep their horses on the farm."
Taking advantage of its location in a prime citrus-growing area, the school utilises half of the 60ha under irrigation for citrus production, giving it a competitive advantage in being able to provide practical experience in this field. The orchards are owned by the school, and rented out to local citrus exporter, Riverside Enterprises (Pty) Ltd, for production purposes. The company helps to teach the pupils the practicalities of citrus production to the pupils.
The remaining 30ha under irrigation is utilised for growing maize, oats and lucerne as fodder for the wide range of livestock on the farm. Pupils get hands-on experience in beef and dairy cattle management, and receive instruction from BKB and the National Wool Growers' Association (NWGA) instructors in sheep shearing as part of the school's wool curriculum. Workshops, where pupils carry out maintenance on equipment and complete practical assignments, a 20-sow piggery, a broiler and poultry breeding unit and 600ha of game farm ensure that pupils obtain a wide range of experience in most farming pursuits.
Foresight and planning
Ensuring that farming activities coincide with school syllabus timeframes can be a challenge. Andries du Toit, the school's head of department for agriculture, maintains a strict schedule to ensure that the pupils' practical educational requirements are met.
"There's a lot of planning in getting everything to overlap, and I want to make sure there's enough of everything to give the children a good practical background," he says. "For example, I knew this year I needed at least four full fleeces of wool for the grade 11s, and five for the grade 12s. I was already thinking about that last year."
It is to a large extent this kind of foresight and attention to detail, coupled with a 'boer maak 'n plan' attitude, that has enabled Winterberg to continue providing such a diverse farming experience. And, this is despite having only four farm workers' salaries paid for by the Department of Basic Education.
Two years ago the school was forced to close its dairy in order to save money. Andries had the foresight to retain the equipment, but he immediately started considering alternative uses for the building.
"We put the dairy equipment into storage for when we could afford to run it again," he says. "But rather than have it stand empty, I brought in some of my personal equipment and started teaching meat processing there, so that the children could get another type of practical experience."
The new meat processing course focuses primarily on the processing of venison, and the products are sold at school functions, contributing to fundraising.
Essential assistance
For all his efforts, Andries believes it is support from external sources that has enabled the school to provide a top-notch practical component to their pupils' education. "We've been lucky to receive some generous donations, like the tractor and trailer from [equipment company] Eqstra," he says. "It's great to get support from companies like this. Above all, though, it's our old pupils and parents that really keep us going."
Many successful commercial farmers in and around the Fort Beaufort and Stutterheim areas are past pupils, and support the school on an ad hoc basis. Some, however, have become central to the school's operations. Quinton Rogers hosts the school's sheep shearing school on his farm, with oversight and instructors provided by the NWGA and BKB.
Alfonso and Francois van Niekerk offer the use of Merino rams for breeding yearly. Pierre and Jacobus le Roux and Charles Ballantyne assist with the game management course, while Darryl Fetting and Eugene Osterloh help out with beef cattle management, if required. This year, Eugene Osterloh donated two Brahman stud bulls to the school, and last year Quinton Rogers donated the use of a 17-micron ram.
"It's incredible what an effect being given a stud bull or top ram can have on your quality down the line," says Andries. "These donations will improve the genetic value of our stock, and will give the pupils the opportunity to work with top-quality livestock."
Riverside employee, Paddy Stanton, who as part of his responsibilities manages Winterberg's 30ha of citrus orchards for Riverside, is also a past pupil of Winterberg. While he admits it was by chance that he ended up overseeing the school's plantations, it is clear that he greatly enjoys his involvement.
"When I came onboard with Riverside, they were already assisting in passing on skills to the pupils," he says. "I'm glad I've been able to improve the quality of the school's orchards a bit, and it makes me smile to see how the kids enjoy working with the trees."
Paddy also involves the pupils in maintenance activities, such as skirting (removing the lowest branches of a tree), and readily passes on his knowledge to pupils who show interest. Andries emphasises that parents, such as Gavin Norman, have been instrumental in the farm's development. "He basically started the broiler unit and has been a great help with the chickens and feed," he says.
Gavin, whose son is in grade 9, works as technical advisor for feed supplier Epol. After noticing how many customers were doing well with broilers, he donated 100 of the birds to the school. He then arranged for Epol to donate the feed. "We sold the broilers easily, for a profit of R5 900, which immediately went back into purchasing another 100 broilers," he says.

Getting the most out of resources
These contributions, together with Andries's strategy of using profits from one project to improve another, have been crucial to ensuring that the school's farm remains financially secure. Andries has been creative in his approach to fundraising. This year, he rented out the school's tractor and trailer to Riverside during their harvesting period, when it was not being utilised by the school.
"The school made a profit of about R90 000 in the transporting of the fruit," he says. "We try to make the best use of the equipment donated to us, and the money is put back into the farm for buying cattle or sheep, or wherever it is needed." Aside from their wool clip, which brings in funds each year, the school raffles three kudu they are allocated annually, and this contributes towards the conservancy.
Sows from the piggery are sold directly after weaning so as not to spend money on extra feed unnecessarily. Selling of livestock also contributes to fundraising. This year, the school speculated with cattle: they bought several animals from rural villages surrounding Fort Beaufort at the start of the September holidays, and sold them 13 days later for a R27 000 profit.
Despite all this, Andries is quick to point out that making money comes second to providing a superior education for their pupils.
"We'd love to have more sheep or cattle because we could make a lot more money, but that isn't our priority," he says. "It's about giving the pupils an encompassing and high-quality practical experience to complement the theory they learn in class."
Contact Winterberg High School by telephone on 046 645 1168 or via email [email protected]. Visit www.winagric.co.za.