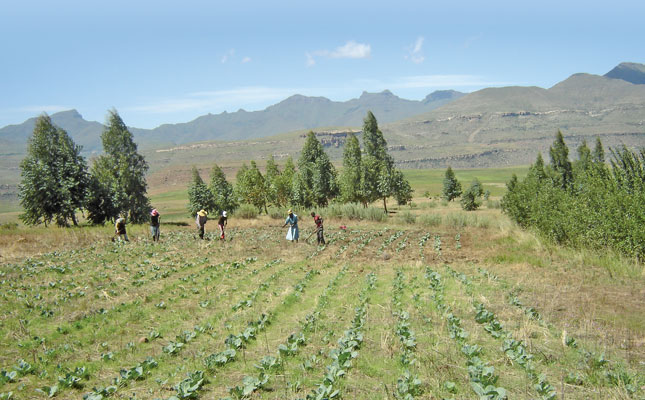 What is Tiger Brands' enterprise supplier development fund, and why was it started?
We established it to drive our enterprise and supplier development agenda. The fund, which is called the Dipuno Fund, will support black smallholder farmers, with particular focus on women, black suppliers providing goods and services within the supply chain, and black distributors supplying the market with Tiger products through its value chain.
Tiger Brands wants to help these farmers develop a solid asset base and liquidity to enable their operational and technical capability to deliver on market opportunities.
The Dipuno Fund was established against the backdrop of a serious lack of access to finance for many black suppliers of Tiger Brands (including smallholder farmers) and Tiger Brands distributors.
This has had a negative impact on their ability to supply goods and services to Tiger Brands, and distribute Tiger Brands products.
With the Dipuno Fund, R100 million was set aside to provide corporate and micro-financing support, while a portion of this was invested in providing non-financial support, such as connectivity, office space, mentorship, training, and business and management systems.
How will the farmers be chosen? Are there specific criteria to meet?
They will be selected based on their skills and experience. It's imperative that they all have basic farming skills and experience. They must also have access to farmland, as well as water and electricity.
Farmers operating in areas closer to Tiger Brands' supply chain network will also be selected. In some instances, we'll also look at farms that have access to a warehouse and/or vehicles, which the farmers either own or lease.
What are some of the biggest challenges faced by small-scale farmers trying to enter the value chain, and how do you plan to address them?
Security of land tenure and lack of finance are probably the main challenges. In addition, they lack adequately sized land that would enable them to move towards commercialisation.
These farmers also don't always have access to farming mechanisation, farming equipment, infrastructure and tooling, which can hinder production. They also have a need for farming skills.
With this fund, Tiger Brands will address some of these challenges by facilitating procurement from smallholder farmers directly and also through agricultural aggregators. We'll also provide access to finance in order to fund input costs, mechanisation and infrastructure.
Each member farmer will go through a rigorous training schedule. This will include agricultural training and mentorship, and business management and back office training and support. They will also receive business management tools such as a financial accounting system, and human resources and payroll systems.
We'll support farmers with access to farming properties to link them to leasing opportunities.
What controls and mechanisms will be put in place to ensure that limited funds will be distributed and applied optimally?
Proper due diligence will be conducted for all fund applications. To ensure that the funds are applied for their intended use, and that the beneficiaries derive benefit, all funded beneficiaries will be audited annually. We'll also monitor the commercial performance of each beneficiary on a quarterly basis.
Has Tiger Brands been involved with similar projects in the past, and if so, what results did they deliver?
Yes, we've already supported 58 wheat and oats farmers in North West and the Western Cape with technical support and input finance. The guaranteed offtake agreement for their produce had assisted many people, directly and indirectly.
What needs to be done to lower the barriers of entry for smallholder farmers to formal markets and value chains?
Formalising integration of smallholder farmers is probably the most important task. This includes company registration, compliance and certification. However, it's also important that these farmers receive the necessary support, such as business skills and help in understanding commercial agriculture.
Exposure to procurement divisions is also critical, as this is the backdrop of commercialisation capacity-building.
To achieve this, big corporations such as Tiger Brands need to play a linkage role between smallholder farmers and the commercial sector.
We need to target the agricultural mega aggregator's suppliers – the new, expert, black-owned farming companies who work directly with farmers to provide technical and management skills – in order to incorporate smallholder farmers in their procurement volumes and growing plans.
We want smallholder farmers to operate in collectives in their areas and clusters in order for them to be able to produce the quantities that we require as Tiger Brands.
As smallholder farmers, they're not able to deliver to the scale we need, as they produce too little on their own and are thus unable to penetrate our supply chain.
When aggregated, however, they can fulfill the tonnage we require because of scale of land and productivity, as well as the quality we require, because they will receive technical and agrarian support, and thus can enter the supply chain.
Email enterprise&[email protected].